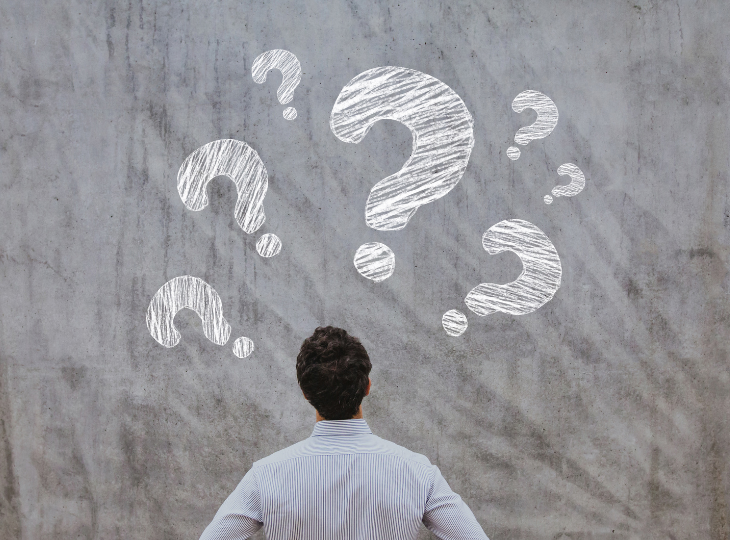 Like most business owners, you may feel a little overwhelmed when it comes to creating or redesigning your website. There are so many web design and development firms that it might be challenging to know whom to trust. How do you know if the company you select will be able to understand your vision and turn it into reality? And even more importantly, will they be responsive and communicative throughout the project?
Before you choose a designer, we've compiled a list of questions to ask them. Read the questions thoroughly before your first interview to be fully informed.
What do I need to provide?
This is one of the first questions you should ask any potential web developer. You need to know what they will need from you to get started on the project. This includes things such as content, images, and branding guidelines. Some web developers prefer a hands-off approach and need you to provide them with content and an idea of what you're looking for. Others may want or need more input throughout the entire process. There's no right or wrong answer here. However, it's essential that you know what to expect from your developer in terms of communication and involvement.
What sort of study will you conduct on our company?
A good web development team will want to learn about your company, including your products and services, target market, competition, and business goals. They should also be able to show you examples of similar projects they have done in the past. This study will provide them with a deeper understanding of your specific requirements.
What is included in your proposal?
Be sure to review the proposal carefully to understand what is (and isn't) included in the price. In addition, some web design companies may try to upsell you on additional services you may not need. Hence, knowing what you're getting for your money is essential.
How do you determine which features or functions our website will need?
This is an important question because you don't want your web development team to make assumptions about what you need. Instead, they should take the time to understand your business goals and target audience before making decisions about features or functionality
Which technologies/Platforms will my new website be based on?
Your developer should be able to recommend a platform or Content Management System (CMS) that will work best for your project. If you already have a preference, they should also be able to accommodate that. Some of the most popular CMSs are WordPress, SquareSpace, and Wix. Each has pros and cons, so choosing one that will work best for your needs is essential.
What is the procedure for designing and developing websites?
You should expect a detailed explanation of the company's process, including how they handle project management, timelines, and communication. If they don't have a solid strategy, it could lead to big road trouble.
Will my website be mobile-friendly?
With over 60% of web traffic coming from mobile devices, your website must be designed to be mobile-friendly. This implies a mobile-friendly design that looks great and performs effectively on all devices. Ask your potential developer if they can provide examples of websites they have created that are responsive.
What is the list of Features required? 
It would help if you had a fair perception of the features you desire or require on your website. This could include an e-commerce store, blog, or Contact form. Be sure to communicate this list of requirements to your developer so they can let you know if it's possible and give you an estimate for the cost.
Do you offer services other than web design?
Some web development companies offer additional services such as digital marketing, SEO, and social media management. If you're interested in these services, be sure to ask about them during the initial consultation.

What will you do to preserve my current website's history and SEO value?
If you already have a website, there's a good chance you don't want to lose all the history and SEO value that has been built up over time. Be sure to ask your developer how they plan on preserving this. The last thing you want is to start from scratch after years of hard work
What features/fundamentals will my website include as part of its SEO?
SEO is crucial for any website, but it's especially vital if you build it from the ground up. Ask your developer about your new website's SEO features and fundamentals. Some of the things you may want to inquire about are keyword research, title tags, or meta descriptions.
What measures will you employ to keep my website secure?
Using a CMS for your website is a popular choice, but CMS's are also known for being vulnerable to security threats. Ask your developer how they plan to keep your CMS based site secure. This could include things such as regular backups and updates and using security modules and plugins.
What are the prospects for expanding my website's functionality in the future?
You may not need certain features or functionality when your website first launches, but you may want to add them down the road. It's essential to inquire about how easy this process would be, so you know what to expect in the future.
If you're unhappy with something, you must know that you can easily make changes without hassle. Find out how the team handles revisions and whether or not there will be additional charges for making changes.
How will you inform us about the status of our project?
Find out how often (and through which method) the team plans to communicate with you during the design and development process. It's critical to know how they communicate so you can anticipate it.
What tracking software will be utilized to maintain track of my website's traffic?
You should be able to keep track of your website traffic so you can see how people find your site and what they do once they're there. Be sure to ask your developer about the tools or methods they use for tracking website traffic. This could include Google Analytics, heatmaps, and the like.
What is your estimated timeline for completion?
Knowing when to expect your new website to be completed is essential. Ask your developer for their estimated timeline and try to get a specific date if possible. This will assist you in establishing expectations and preparing ahead of time.
Can you design a website that fits my pocket?
It's critical to have a reasonable budget in place for your new website. Be sure to ask your developer if they can design a website that fits within your budget. If that doesn't work, attempt to negotiate a fair price for both parties.
Are there any additional expenses I need to be aware of?
In addition to the development cost, there may be other costs associated with your project. Be sure to ask about these so you can be prepared and budget accordingly. For example, additional expenses could include hosting, domain names, and SSL certificates.
What is included in your price?
When you get a quote from a potential developer, ask what is included in their price. This will help you understand what you're paying for and avoid surprises down the road.
Who owns the code/content/design once the project is completed?
This is a point that must not be overlooked. Hence, you know who will own the website after it's finished. In most cases, you should be the one owning everything. But it's still important to ask and get this in writing.
What kind of after support do you offer once the project is completed?
Just because your website is completed doesn't mean your relationship with the developer has to end. On the contrary, it's often helpful to have someone you can rely on for support in case something goes wrong or you need to make changes in the future. Be sure to ask about the kind of support offered and what it entails.
What is your process for handling website changes/updates?
As your business grows and changes, so will your website. Inquiring about the process for making changes or updates to your site is essential. This will help you understand what to expect and how long it will take to make the necessary changes.
Do you have any prior knowledge of my field/vertical?
If you have a specific industry or vertical, it's often helpful to choose a developer with experience in that area. They may have insight that other developers don't and be able to offer suggestions based on their experience.
What do you think makes a great website?
This is a general question, but it can still be helpful. Asking potential developers what they think makes a great website will give you some insight into their design philosophy and what they value
What are your favorite websites?
Similar to the previous question, asking about a potential developer's favorite websites can give you insight into their design taste and preferences. It may also provide you with some website design ideas.
Do you create bespoke websites or use pre-built templates?
If you know exactly how you want your website to look, contact a site designer specializing in bespoke sites. However, if you're open to suggestions, a developer who uses pre-built templates may be a good option.
Will you include my marketing techniques in your campaign?
If you already have a marketing technique, ask the potential developer if they will include it in their design. This will help ensure that your website aligns with the rest of your marketing efforts.
What are your thoughts on using video/audio on a website?
Including multimedia content on your website can significantly engage visitors and improve the user experience. However, ask the potential developer about their thoughts on using video or audio content before making a final decision.
Do you have any examples of your websites?
Of course, you'll want to see examples of the work your potential developer has done in the past. This can assist you in getting a sense of their style and abilities.
When looking at a designers portfolio, ask yourself these questions:
Do the websites in their portfolio look modern?

Do they have experience with the type of website you need?

Do their designs reflect the style you're looking for?

Do they have any awards or recognized work?
What is your design process like?
Asking about a potential developer's design process will help you understand how they work and what to expect during the project. It may also offer you a better understanding of whether or not their process meets your demands and expectations.
What are your favorite design tools?
This question can be helpful in two ways. First, it will give you an idea of the design tools they are familiar with. Second, it may give you ideas for design tools you can use for your project.
What kind of coding standards do you follow?
If you're working on a website, choosing a developer who follows coding standards is crucial. Websites with poorly written code that is difficult to navigate can result in lost conversions and increased bounce rates. These metrics are critical for ensuring that your website is well-coded and effective.
What content management system (CMS) do you prefer to use?
If you need a CMS for your project, be sure to ask about the different options available and which one your potential developer prefers. This will help you arrive at the best decision for your project.
These are just a few questions you should ask your potential web developer before hiring them. These questions will help you better understand their skills, experience, and design philosophy. It will also give you an idea of what to expect during the project and how to best work with them. So take the time to ask these critical questions and choose the right developer for your project.
Check out our services if you want a great web development team. We'd love to help you build the perfect website for your business. So contact us today to get started!