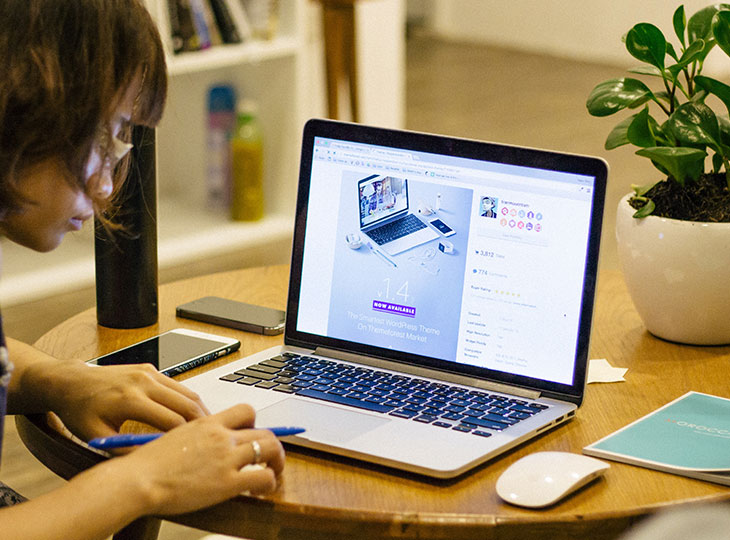 The question seeking the cost of a WordPress website lacks specifics and is a very generic one. It is the same as asking, "How much does a car cost?" Consumerism is all about the willingness to spend. You will happily pay for something that is of value to you.
Let us consider a WordPress website from scratch to have a more precise understanding of what exactly constitutes its cost.
We all know that WordPress is a free and open-source CMS, and there are tons of free plugins and templates available out there in the market. With these, you can quickly build a website from scratch with little coding.
Some premium plugins are not required at all in the preliminary stage.
A WordPress site can be built in the following two ways;
Do it yourself
Hire a professional agency.
In our blog, we will consider the second option where we pay a professional web agency or a marketing agency to develop our website. We cannot quote accurate figures of cost because they vary depending on the requirements of the project, the level of expertise and experience.
To begin with, for any website you will need the following;
Domain name – A Typical domain name generally varies roughly between $10 to $15 a year.
Hosting – Once you buy a Domain name, you need a web hosting service to publish your WordPress website.
Themes – There are many theme sites that you can check for free and premium sites. But if your website requires more features and advanced security, then you can go for paid themes.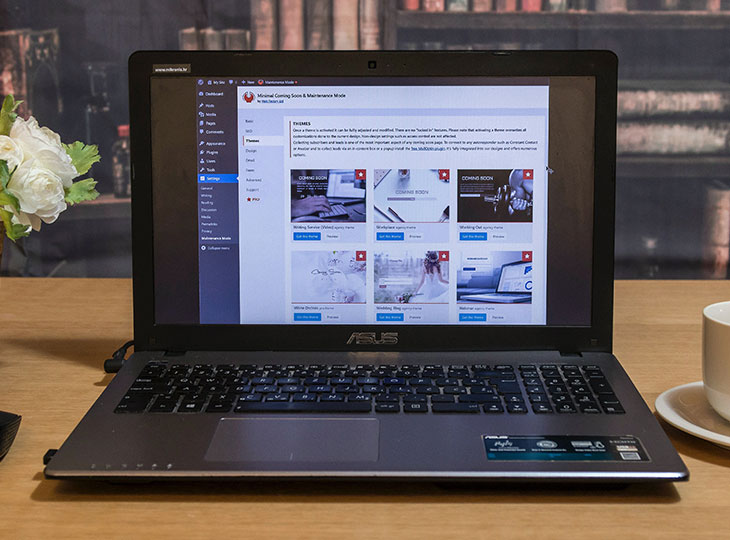 Plugins – After you have completed the steps as mentioned above, you will need some plugins for your site.
Enterprise solution – Now that you have finished creating your site, you can add an ERP plugin if you want to manage your business with the help of your website.
What exactly constitutes the cost of your WordPress website?
Well, if you are considering the code and design of your website to be major constituents of your website costing–you are mistaken! They are just two slices of a much bigger cake.
Let us relate this to an example of bikes! Consider a Harley Davidson bike- it looks hot, isn't it? But what makes a bike rider ardently fond of the bike? It is the roar of the engine, when you turn on the ignition, the acceleration that you feel when you twist the throttle, the looks and customizations that each rider invests into.
Similarly, you cannot judge a website by its exterior. Although it plays a significant role in attracting visitors, it is the underlying functionality that makes your website work.
The format of your website or the message that it conveys to the consumers is what gets a website going.
Here comes in the role of the marketing agency or web agency you hire. They should have a very clear understanding of the goals of your business and should have the requisite expertise to map them onto your website.
We will now review a stepwise approach to building your WordPress site to have an insight into the significant constituents of cost:
1. Find an agency
You should have your website done professionally. Doing it yourself sounds lucrative, but it is not so! The results will start showing up in less than a year! You will begin losing more revenue and goodwill than you would have spent in hiring professionals.
Professionals will assure you that your business goals will be met finally.
2. Analyze your needs
You have to clearly and precisely outline the goals and needs of your business to the professional team when they hold sessions with you. Any ambiguities can hamper the success of your online business.
3. Design your website
Once clear with the specifications, the agency frames a design of your website that best suits the objectives and requirements laid down by you. Several factors influence the cost of your WordPress site:
The size of your website.
The style of your website.
The functionality features.
4. Start coding
Finally, the web agency compiles, packages the code, and turns your website into an executable entity. You can now see and interact with your creation. A considerable amount of effort, expressed in terms of person-hours or money, is required to develop a website that is consistent with your business needs.
This effort is estimated, and the amount is also reflected in your bill. This cost varies from project to project, depending on the complexity and size of the project.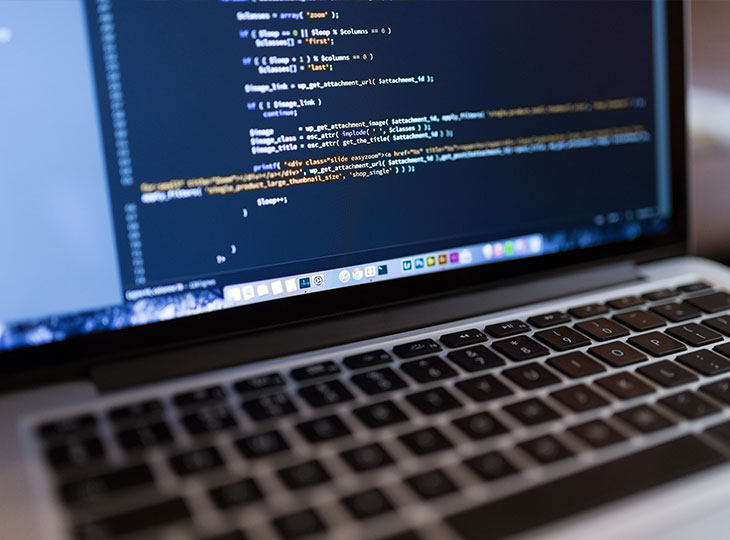 Before we talk about the cost of a typical WordPress website, let's take a sneak peek into WordPress themes:
Free and Premium themes: These themes are common amongst small businesses and bloggers. They come with a standard format, and images, colors, text, and logos can be added to the template.
Custom theme: These themes allow you to materialize whatever design you want to achieve for your website. You can later update your site with content, WordPress updates, and images from the Admin view. This makes custom themes desirable.
Now let us dive into the three different categories of WordPress websites. We will discuss the size and cost of each, giving you a more clear picture of an estimated amount for a site that suits your business needs.
Points to note:
Every business is unique, with a unique set of requirements.
The complexity of each project varies.
The size of each project varies.
Your agency will offer you a baseline package plus some additional services based on your business requirements.
Brochure site:
This is the simplest category of websites.
This category features only three to five types of pages (e.g., home, services, blog, contact).
This category of the website would cost you something between $1000-$2000.
The price varies between the range depending upon the effort, content, and design you wish to be incorporated within your site.
It is most common among local stores, dentists, industrial subcontractors, and restaurants.
Business website:
This is another category of WordPress sites, bearing a little more content, functionality, and design elements.
Business websites have 5-15 design pages.
Additional features may include sliders, animations, a membership page, login feature, listing, or a booking feature.
This type of site is common for hotels, marketing agencies, real estate agencies. Medium-sized businesses are more interested in such websites because they need to display their services to their potential customers effectively.
Sites require constant maintenance, which is another add-on to the cost.
eCommerce site:
This is a full-fledged web store that has all the features to run your online business successfully.
The cost may range from $2500 to $10000.
It is suitable for businesses that have very high revenue pouring from their web store.
For businesses earning average revenue, it is advisable to settle with a standard Brochure category. This basic version can then be upgraded with a standard woocommerce plugin. This will help keep your budget under control.
Now we will go through the features of a WordPress site and the time required to code them. This will give you a reasonable idea of the total development cost.
1. A typical website has the following five pages in common:
About Us
Contact
Services
Testimonials
Landing Page
If the page requested is different from an existing template, an estimated time of 4-8 hours is spent on the new template.
2. Installing the basic plugins: Some default plugins are:
GravityForms
LoginLockdown
Yoast
Google Analytics
Black Studio
TinyMCE Widget
Duplicator
Contact form 7
The client can also demand some extra plugins for his site which are generally not billed.
3. Content migration pages for the clients who wish to revamp an existing WordPress site.
4. Social media feeds
5. The WordPress site is developed to be responsive to be viewed on mobile by default. However, if the client demands some new design for the responsive views, then it comes with an extra cost.
The visual elements to be incorporated in a WordPress site are:
Sliders: For Premium sliders, usually 4-6 hours are quoted. Standard sliders are included in the default functionality and are generally not charged separately.
Carousel: For including carousels, which are just like sliders, are also quoted 4-6 hours.
Parallax: The implementation of parallax is easy, and they are also quoted 2-3 hours.
Specific responsive views:
Responsive views are usually included by default. But, sometimes, the client can ask for a different view than the existing one. This task requires extra work for the designer and 10-20% more time than designing standard templates. Designing a new responsive view will add 4-16 hours to the quotes time per template to be coded.
Effective navigation is critical for the success of a website because a customer will stay longer on an easily navigable site. If visitors find your website complex to navigate, they may bounce.
Sticky navigation: This feature is not added by default, as users seldom demand it. It works best with retail and e-commerce sites. Implementing this navigation is simple and takes 1-2 hours, and nothing is charged for it.
Mega menu: You can expect to be quoted 2-4 hours, depending on the complexity of the involved process.
eCommerce
For those seeking to have an online storefront, Woocommerce is the best choice. Woocommerce is an open-source, fully customizable eCommerce platform for businesses all over the world.
Charges for default functionality of Woocommerce:
Setting up a color scheme that is consistent with all the internal pages of your site, proper implementation of the settings, check that the products appear correctly on the site, gallery settings for the products are all included in the default functionality. Expect a quote of 25-35 hours for this kind of default work.
Customizing WooCommerce:
If you wish to customize the standard Woocommerce features to suit your business needs, you will be quoted an extra 20-40 hours depending on the complexity of the customization.
Requesting WooCommerce add ons:
Instead of requesting customization if you want Woocommerce add ons, they are generally billed for an extra 6+ hours.
Customization charges:
Plugin installation is generally not charged for by agencies. However, customization of plugins is a complex task and is charged for 2-40 hours extra.
Conclusion:
Websites vary significantly from business to business, depending on the requirements and goals. They serve different purposes, possess different functionalities, and so on. This suggests that they vary immensely in cost too. As the functionality, technology, and the level of complexity rises, so does the cost. There is much communication involved as well, all of which are liable to be billed. SEO, AdWords, branding are other tools that your website will be resorting to in the future to keep pace with competitors.
Please share your feedback about our article. If you have specific questions please send them to us and we will be happy to help you with your queries.