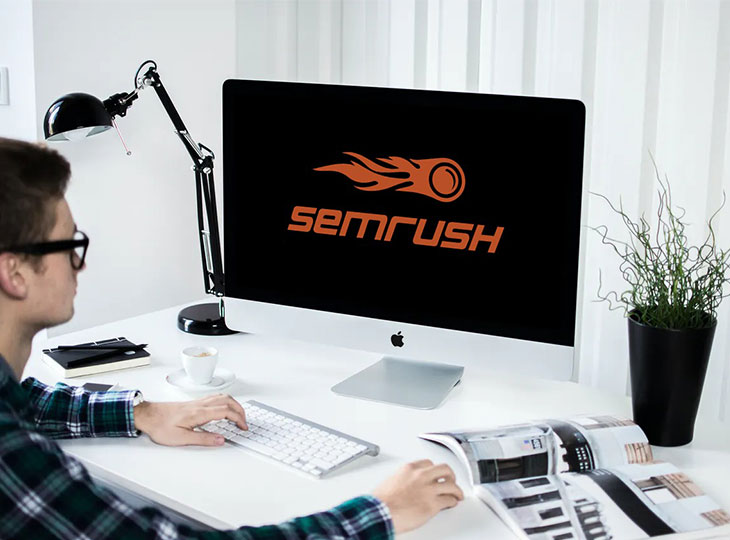 What is SEMrush?
SEMrush is a very useful tool for digital marketers. Digital marketing is a trend that is always evolving. It is not easy to keep up with everything, and people are hunting for more information. Thus the need for special tools that help you keep pace with the evolving trends. SEMrush comes into play as a tool that offers businesses a way to explore all online competition. It also enables you to see how you are ranking with everybody else. Marketers use SEMrush to make their job easier. Getting into the finer details, SEMrush is an all-in-one digital marketing suite. It can focus on SEO, PPC, keyword research; you can also employ it to analyze your competitors, social media content, and so on. SEMrush could help you discover many things as a digital marketer.
SEMrush has hundreds of databases covering regions all across the globe. It can analyze billions of keywords and even backlinks. So it is reputable, and people find this tool very useful and help them bring more traffic. The good thing about SEMrush is that you can choose the tools that you want to populate on your little menu based on what you need. If you are focusing on just SEO and keywords, you could have it as part of your tool kit.
SEMrush helps you gather key metrics.
SEMrush is a comprehensive award-winning suite for digital marketers. The SEMrush toolkit seems overwhelming, with over 25 tools in its arsenal and endless capability. For a long time around the globe, SEMrush has been the 'go-to' toolkit for specialists worldwide. The SEO Dashboard incorporates critical SEO metrics that provide insight into domain optimization. You can connect your Google Analytics and search console to keep track of critical metrics in one place.
SEMrush helps you in Competitive Research.
The most significant advantage SEMrush provides is its Traffic Analytics Tool, or what we call the "Google Analytics for competitors."
SEMrush relies on clickstream data or the browsing history of real users. The report incorporates all the main SEO metrics with monthly data for a competitor's site and knowledge of locations and devices from which the users visit their site.
On top of that, the tool also provides data on where the traffic comes from, which helps you reverse-engineer competitors' marketing strategy. Once you have noticed your competitors' sites, it's time to get down to details. Use Organic-Research to analyze your competitors and find the keywords they rank for. You can even examine their site on different levels. Look at the entire domain, subdomain, or individual URLs.
Keyword Research
Now that you are sure about who your competitors are, SEMrush helps you take a close look at their SEO strategy. This may help you explore some untapped opportunities.
The Keyword Gap helps you compare your keyword strategy to that of your competitors. With Keyword Gap, you can indicate precisely what keywords you want to analyze, be it organic, paid, or PLA. The keyword gap tool was widely successful, so a similar tool for backlinks was also created. SEMrush's Backlink Gap tool has similar functionality to Keyword Gap. You can enter your competitors, check out where they get their backlinks, and cross-check the list of referring domains with your list to discover missing opportunities. SEMrush offers all this and even more: Keyword analysis and competitor benchmarking are only a part of your keyword strategy. It would help if you also did some keyword research before implementing an efficient keyword strategy for your domain. This is where the Keyword magic tool enters the stage.
The keyword magic tool has everything you need for keyword research. The best way to look at keywords is to look at them for each semantic group and to help you embrace the latest search trends. You can optimize your pages for voice search. Afterward, pick up the keywords you want to analyze in detail and add them to the Keywords Analyser tool that offers real-time data on key metrics you have to review. Once you have made the final choice of keywords that you want to work with, send them to other SEMrush tools such as PPC Keywords Tool to optimize your PPC campaigns for your target keywords. Then position the Tracking tool to keep track of your performance. To add the cherry on the top, you should take a sneak peek at Organic Traffic Insights, a tool that finally shows you the "not- provided keywords":- a Google Analytics nightmare that every SEO faces every time they analyze organic ranking performance.
Link Building
Google considers Backlinks as one of the most crucial ranking factors. But, before jumping in straight to backlinks, you have to look at your competitors and your backlink profile. And this is when you go to the Backlink Analytic tool. You can use Backlink Analytics to analyze your competitors' backlink strategy. You can benchmark your backlink profile against theirs' by looking at the key metrics. The tool allows you to look at the backlink profiles from various angles and get redirected to any referring domain that receives your attention. But, of- course learning about your and your competitors' profile is only half the battle. To win, you have to optimize your backlinks. This is where you use the Backlink Audit Tool. The tool conducts an audit of your existing backlink profile to pin-point toxic links that hurt your rankings, and you can even reach out to owners of the site that gave you a "bad-backlink" right within the tool. But your biggest help comes from SEMrush's Link Building Tool. This tool gathers potential best backlink sources and prioritizes them by the value they bring to your website. Each prospect is analyzed by several parameters and gets sorted by rating. Then pick the options you would like to work with and choose the best strategy to work with the potential backlink source.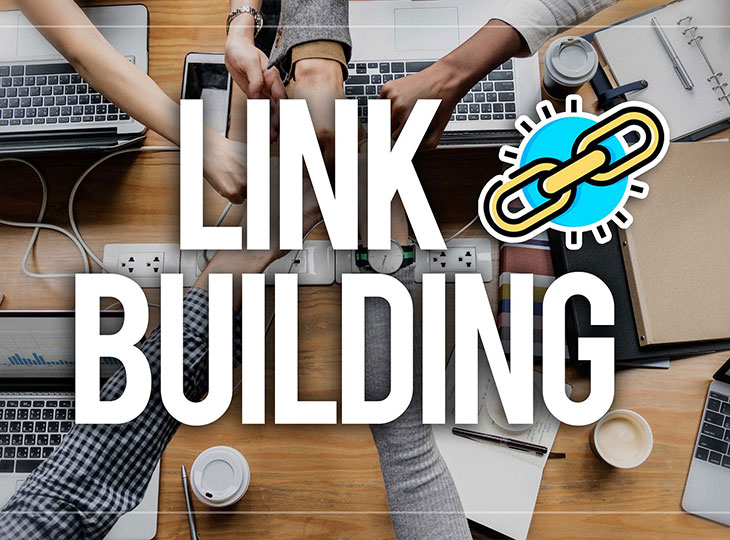 E-mail Outreach
SEMrush already has the contact details for your e-mail outreach. After you have received your link, all you have to do is add that prospect to the "Monitor" tab to stay updated on the status of your newly acquired backlink. You can thus take timely action in case it gets lost or broken.
Rank Tracking
Why is it that you are continually working on keyword and backlink optimization? To improve your website's overall search performance and rank on top of Google, of course. You also need to keep track of each page of your site and its rankings. So SEMrush offers a set of tools just for this: we all know that Google SERP is continuously changing. And some days bring more volatility than others. So, make sure that you check the "SERP forecast "daily with your SEMrush Sensor. It tracks the volatility of Google's SERPs so that you can spot potential algo updates quickly. But, of course, Sensor gives you a generic view. This is an intuitive tool for tracking your SERP positions at a national or local level. It also separately tracks your rankings on mobile and desktop devices.
There are several disadvantages to SEMrush too. The auditing tools and link building features can only be used for a particular project or limited to a specific number of projects.
You can avail certain competitive intelligence features only on purchasing $200 per month additional package.
On a concluding note, SEMrush is a fantastic SEO tool that equips you with all the requisite data to accomplish an SEO project. You can enhance your technical and on-page SEO with its site-auditing tools and link-building features.
SEMrush is a complete conjunction of tools for any digital marketer. Please reach out to us if you are struggling with your Digital Marketing Strategy. One of help you make the most of the tool to compete with your counterparts.