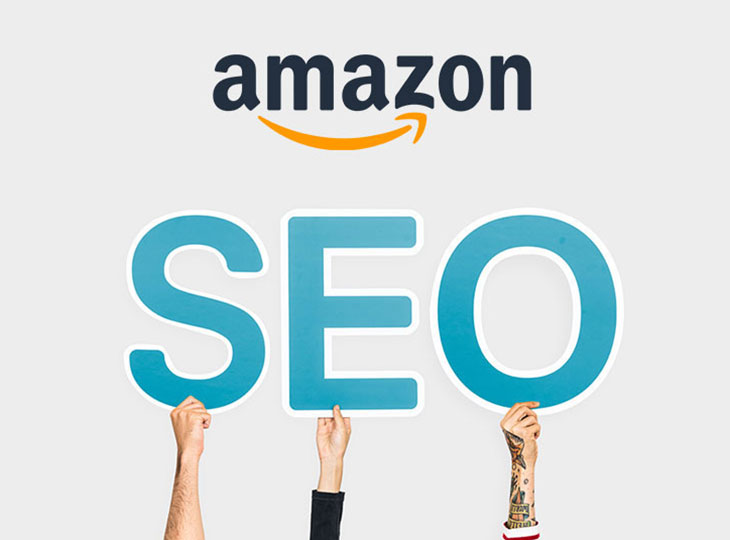 Before we dive into the technicalities of Amazon SEO, let us know some basic facts about the spectacular shopping platform.
Amazon.com is an e-commerce company, trusted and accepted internationally. It's domain of services offered are:
Online retail
Computing
Consumer electronics
Digital content
Daily deals and groceries.
The size of Amazon as an online store is unfathomable. Let's review some statistics about this immense marketplace.
What is Amazon SEO?
Amazon is like a personal shopper for you. Apart from the enormous range of products that it offers, Amazon is all adept at customizing the buyer's experience. Once you visit Amazon's homepage, it turns into your guide to your shopping experience. It offers you suggestions and recommendations based on your previous navigations and search results.
Over the past few years, Amazon's growth has benefitted so many people, both buyers, and sellers. Opportunities are going to get even better with the times!
However, as more competition has penetrated the marketplace, it means sellers must put forth their best cards for a win-win situation.
When a buyer visits Amazon, he has only one intent: to purchase a particular product. But the question is: who will he buy the product from? Now, if you want to be the customer's destination, you have to comprehend how Amazon functions and how to crack Amazon's A9 algorithm.
Amazon's A9 algorithm
There is one significant difference between other search engines and Amazon. On other search engines, the queries are more informational and navigational, seeking a particular product or service. Whereas Amazon queries come from people to purchase. So Amazon offers an immense marketplace for sellers. Amazon's A9 algorithm does it all, and its ranking criterion is based on three main factors;
Factors affecting the conversion rate
Factors that influence the relevancy of products
Factors influencing customer satisfaction and retention of customers.
Here comes the role of Amazon SEO. Webmasters should optimize their product pages so that they are relevant to the queries of customers. Amazon SEO helps follow a proper marketing strategy directing efforts to improve the performance metrics.
A. Factors influencing the conversion rate
Following factors play an important role in Amazon Ranking:
1. Amazon's Best Sellers rank
One of the most important factors is the sales rank on Amazon, which is suggestive of higher volume of sales, and a great page ranking.
2. Customer feedback and reviews
The quality and quantity of reviews and feedback received for your product play an important role in improving the conversion rate and hence your page ranking.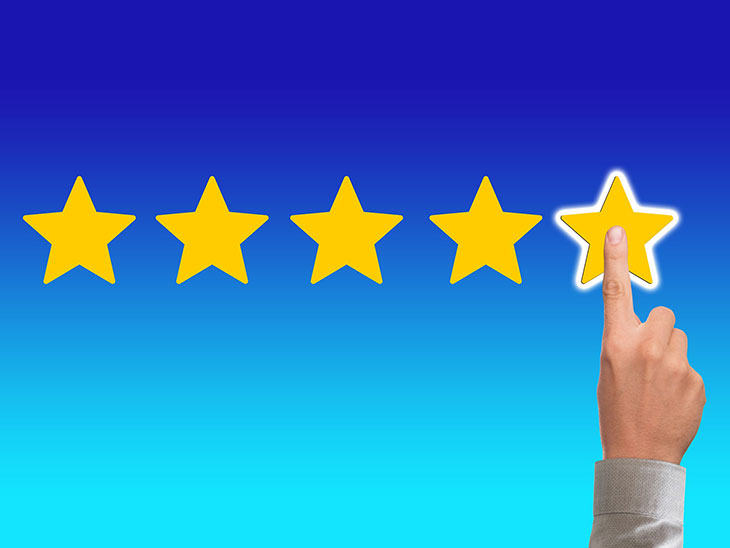 3. Answers to Frequently Asked Questions
Product pages that include answers to frequently asked questions help boost the conversion rate and hence the page rank.
Great content and clean architecture are required for excellent user experience. Nevertheless, the FAQ section helps employees answer simple queries from customers and hence draw more traffic and sales.
4. The quality of size and images
High-quality images of products having a proper resolution are essential. People like to zoom the product for a better view before making the final purchase.
5. Time on Page
Amazon keeps track of the amount of time a customer spends on a product page. This is indicative of how engaging your content is.
B. Factors influencing the relevancy of products
1. Title
A good product title is instrumental in improving product ranking. Within 200 characters, the title should be rich in keywords and not complicated.Any product that you are selling, the title should carry the following information:
Brand name
Colour and/or flavor and/or variant
Size and/or quantity
Keywords
Amazon declared in mid-June that all product titles would have to comply with the listing rules, otherwise customers will be unable to locate them on the platform. Amazon has now moved to favor listings that relevantly match the search terms of customers, instead of the titles that are stuffed with keywords.
Your product listings should be complete and optimized for positive user experience on Amazon.
2. Bulleted list for product features
All customers are immensely interested in the product features, so it is imperative to organize them in bulleted points. The prime focus should be on listing the keywords in between these features for a better rate of conversion.
3. A good description and specification of your product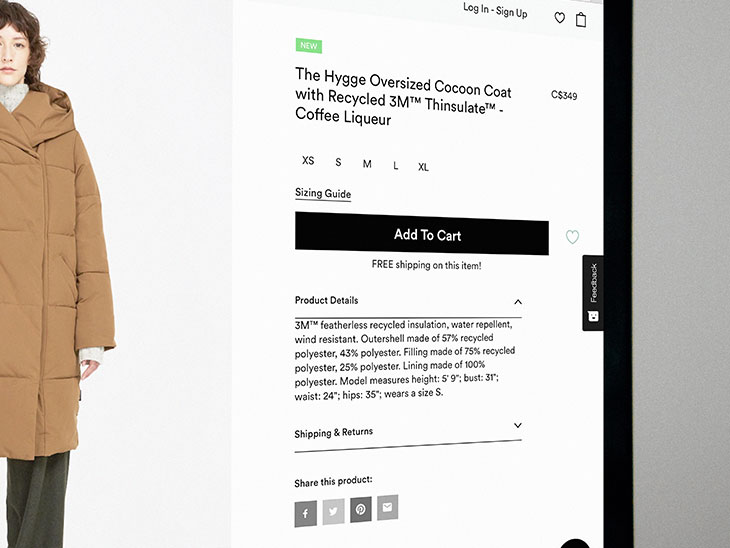 Remember, customers will make a purchase only if they find your product descriptions engaging and if your product includes all the necessary features that customers are looking for. So, spend time describing all the product features carefully.
Products that do not bear a good description are likely to lose on sales to their competitor's products. All the technical and physical specifications such as size, weight, color, shipping, and mode of payment should be included in the specifications section.
4. Categorize your products relevantly
While listing your products and assigning them under specific categories, efforts should be directed to assigning them under relevant categories.Imagine yourself visiting an online store to purchase something but not being able to locate the desired product even after spending a lot of time looking for it. How frustrating the whole experience will be when you are looking for air conditioners and the search results showing up refrigerators in turn! Would you ever visit the site again?
Proper categorization is very important when you are selling products online because it irritates customers, and they are unlikely to return to your site again.
5. Plan your search terms or keywords with the help of Google Keyword Planner
Amazon offers you with the provision of a five field character limit to specify the search terms that you want to associate your products with. This you can do with the aid of a Google Keyword Planner.
C. Factors influencing the customer's satisfaction and retention
1. Product Feedback
Good product feedback will instill the faith of customers in your products, which is essential to prompt them to shell money for the product. Negative seller feedback and reviews will lead you nowhere, and your sales and ranking will eventually dip.A one or two-star ratings of the products is considered negative feedback on Amazon.
2. Efficient Order Processing
Amazon's ranking algorithm is very particular about the speed and accuracy of shipping products.Selling on Amazon requires the deliverance of exceptionally good customer service at all times. Amazon has the reputation of keeping up with its promises, so sellers selling on Amazon need to be constantly on their toes right from efficiently processing all the orders to keeping up with all the assurances and guarantees that you mentioned in the product listings.
3. Inventory management
Amazon's inventory management has done a great job by keeping up with the expectations of its customers. Customers know that anything that they are going to order on Amazon is going to land up to their door in not more than a few working days.Amazon is particular about keeping a stock of popular products, so sellers that do not stock their products well in advance are doomed by Amazon's algorithm.Amazon manages inventory at two levels. First is FBA or Fulfillment By Amazon, where Amazon directs its merchants where the product is to be sent.
The second is fulfillment by the merchants themselves, where they manage their own chain of supply.
4. Perfect order percentage Metric
Every Amazon seller has a performance metric in his Amazon account. Customer satisfaction is at the core of Amazon's business model. Amazon keeps track of the number of perfectly managed, accepted, and fulfilled orders and assigns you a good or bad ranking accordingly.
A perfect order has the following features:
No negative feedback
No claim of refunds from customers
Fulfillment of all guarantee claims
No late shipments.
5. Order Defect Rate(ODR)
Amazon tracks orders that have defects and expresses the total count as a percentage over a time span of 60 days
Amazon allows an ODR under 1% in order to be a seller on Amazon. An ODR above 1% may result in the deactivation of your account.
Amazon selling is based on customer-centric philosophy, so in order to sell on Amazon, the quality of products is the key for all sellers to achieve a high page rank on Amazon.
There are three main types of ODR
Negative Feedback rate- Amazon has the reputation of having millions and trillions of satisfied customers all over the globe. Amazon selling is all about satisfied customers, so multiple negative feedbacks may result in blocking or suspending the seller's account.
A-Z Guarantee Claim Rate- The Amazon A-to-Z Guarantee safeguards customers when they make purchases on Amazon. Amazon's guarantee covers both the timely delivery and the state of items being sold. If customers are unsatisfied with both and cannot reach a resolution with the seller, Amazon enables them to file a claim.
Credit card chargeback Rate- A credit card chargeback rate is the number of times customers disputed purchases that were charged to their credit cards expressed as a percentage.
Amazon constantly monitors the performance of all sellers and notifies them when they are off-target. This review process gives you time to work on your performance.
In most cases, sellers are required to improve their performance measurably within a time span of 60 days, and sellers performing dreadfully are suspended.
6. Exit Rate
This metric is a measure of the number of times visitors just visited your page to exit without making any purchase. There can be a number of reasons for visitors exiting without making a purchase
He does not find the prices competitive
He is not satisfied with the Order Processing System
He finds the categorization of products irritating
The loading speed of the site is very slow
The products are out of stock
The shipment and delivery of goods take too long.
The products are not described and listed properly
The customer cannot zoom the products for a better view.
There is no proper feedback and review of the products.
Finally, having got a fair idea of the ranking criterion on which the Amazon A9 algorithm functions, Amazon SEO means optimizing the product listings in accordance with this criterion.
Amazon SEO will help you improve the visibility of your product by featuring complete and relevant information sought by customers.
More visibility implies better sales, and better sales imply a higher ranking.
You need to keep your product prices competitive at all times if you do not wish to succumb to your competitors.
Amazon SEO is all about keeping the ODR, Exit rate low, and boosting the perfect order percentage metric.
Amazon SEO helps a business to manage inventory levels, process all the orders efficiently and effectively.
Thus in league with the customer-centric philosophy of Amazon, Amazon SEO is all about maintaining the millions and trillions of satisfied and happy customers worldwide!
Amazon SEO is not as simple as it may sound, and it is not possible for businesses to manage SEO all by themselves. It is wise to outsource the responsibility of optimizing the shopping platform and concentrate on the other vital aspects of your business.
Simple Intelligent Systems will be happy to help you with Amazon SEO for your products  if you are a seller on Amazon. So optimize your selling experience on Amazon with us. Contact us for your unique support requirements on Amazon!
+91 (991) 800-2394
U.S. contact: ​+1 (724) 340-4462
Email: info@sisindia.info
Skype: jitin.mishra