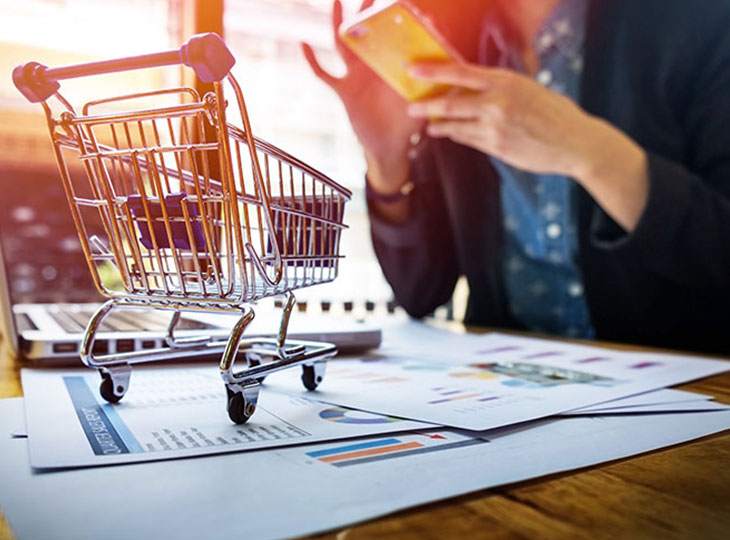 First of all, let us come to terms with what is abandoning a shopping cart? Abandoning a shopping cart is a serious issue for all eCommerce sites today. It happens when a customer opens up a website, adds items to its cart with the intent of purchasing them, and then gets distracted by something else. He abandons the cart without completing the transaction. Imagine a similar situation at a brick and mortar store. Customers walk into a shopping store only to pick up items, adding them to their trolley and for some wild reason leave the cart in the mart without making a purchase. However, this problem is limited to eCommerce only and not to the real shopping stores!
Nevertheless eliminating the problem is less likely! Today we will discuss 13 best eCommerce practices that can help reduce the problem of an abandoned shopping cart.
1) Make customers feel secure while filling up transaction forms:
Many times, customers are insecure while entering their credit card numbers in transaction forms because of the absence of any trust logo. Include trust signals or security logos that are recognizable and commonplace(e.g. 'Norton Secured Logo' which replaced the 'Verisign Secured Logo') in Transaction forms. These security logos will instill confidence in the customers that confidential information like their credit card number will be safe from any misuse or embezzlement.
2) A progress indicator on Checkout pages is a good idea:
The checkout process should be short. The Customer should not be bothered with procedures, causing unnecessary delays in making the final payment. The Customer should have a process indicator in front of him to give a fair idea of how much time it will take him to make the payment.
3) Having thumbnail images of products throughout the purchasing phase is a good idea!
In the real world, customers can see what items they are adding to their trolley for purchase. In a similar perspective, eCommerce SEO marketing services should make provisions for adding thumbnail images of products that a customer has added to his shopping cart. The customers can thus see what products they are buying throughout the checkout process.
Optimizing eCommerce checkout experience minimizes the risk of customers abandoning the cart as they feel more comfortable buying things that they have added to the cart.
The whole process of site navigation, saving the items to the cart and then again returning to the site for navigation should be made as simple as possible. Intuitive, logical, navigation options should be offered between checkout and product pages. Customers are more likely to complete their transactions when they are at ease with the process of navigation.
5) Offer multiple payment options to the Customer
As a business owner offering numerous payment options to your Customer can be quite a hassle, but ultimately you have to think from the perspective of your Customer. Offering very few payment options leaves a limited choice with the Customer, and he may not complete the transaction. Paypal is a popular payment option. Apple Pay and Google Wallet are also prevalent among the younger generation.
6) Checkout pages should have a compelling call to action
CTA's help a business to convert a viewer, or visitor into a lead. So, checkout pages should include strong CTA's to prompt the Customer to complete their purchase.
7) Saving a shopping cart should be easy
Shopping at a real store is different from shopping at an online store. At an actual store, the Customer has two options. He can either make the payment for whatever is there in his cart or can leave the store without purchasing anything. Ecommerce SEO marketing services need to make provision for distractions. A customer may be distracted by something. He should have an option to save the cart easily so that he can always return to his cart later to complete the transaction. A potential customer will likely abandon the cart if there is no option to save the cart.
8) Guest Checkout options
Many eCommerce stores see the checkout process as an opportunity to collect customer information. The customers view this activity as a deterrent in completing their shopping cart transactions. An excellent way to resolve this shopping cart issue is to include Guest Checkout options. Through such options, customers can purchase from an online store without needing to log in to an account. They do not have to save any information in the database.
9) Offer Money-Back Guarantee and other assurances to Customers
One of the significant deterrents of eCommerce is hesitation and uncertainty. Customers are not sure about the quality of the product because they cannot touch or feel it. So, they hesitate about putting their money in it. eCommerce SEO marketing services should take care to include a money-back guarantee and other assurances to make the Customer feel comfortable while placing the order.
The single biggest reason contributing to shopping cart abandonment is the hidden costs, surcharges, and shipping costs that arise before the Customer towards the end of a transaction. Remember, customers hate being surprised about such expenses. It is always good to be upfront about all hidden costs.
11) Identify the shortcomings of your transaction process
Don't make assumptions about consumer behavior because people's interaction with your site is not straightforward. So, you need to identify the faulty part of your transaction process. Ask yourself questions such as: Are your shipment options affecting your conversion rates? Do your product pages have a flaw? Is navigating your site complex for your customers? Answering such questions can help you fine-tune your entire eCommerce experience.
12) Optimize your Page Load time
Checkout pages that take time to load affect shopping cart conversion. Every one-second delay in loading a page causes the conversion rate to drop by 7% (according to the statistics provided by Visual Website Optimizer). Customers do not have so much of patience to stick to a site that has slow loading pages. Such eCommerce sites lose business at the hands of competitors.
Some issues can be dealt with quickly. The images can be optimized to maintain the balance between speed and quality. Restricting the use of ad network trackers can help in increasing the speed. Poorly implemented tags and social plugins can be done away with to improve the speed of pages on an eCommerce site.
13) Remarketing Campaigns to combat shopping cart abandonment
Remarketing campaigns to help recover customers that had earlier abandoned your shopping cart is a good proposition for your business. Facebook, Google Adwords, and Bing are ideal for capturing cart abandoners.