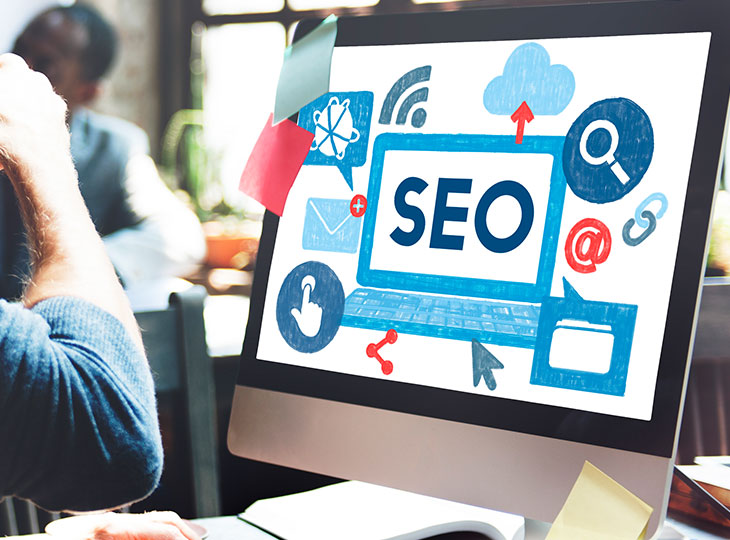 It is essential to remember that Google is a business. They provide a product- the search results to their customers- the searchers promptly. Like any good business, they want to improve that product so that the searchers keep coming back to Google. To continue improving on those things, Google keeps adapting its algorithm to enhance the connection between the search intent and delivered content. We have to adjust our marketing strategy to meet that criterion. On the other side of things would be the timeliness of that information being delivered. Google continues to focus on speed in the year 2022 and beyond.
What do you need to do to futureproof your SEO strategy in 2022?
Site speed can change throughout the lifespan of a website as we add images to content and change functionality to it. Hence you have to check that quarterly monthly depending on your business.
Check your ranking and keep searching for keywords continually.
You have to continue updating your content over time to keep it up-to-date.
Google wants fast content that can be delivered on-demand, so you have to keep pace with consumers' demand for content.
The task of Search Engine Optimization is imperative to top the Search Engine Result Pages. The market is flooded with tools to provide users with SEO tools a seamless experience. Most of the tools are expensive and come with a monthly subscription. They work well with large companies with extensive setups.
For medium to small scale brands, It can be quite overwhelming to choose the most appropriate SEO tool.
Simple Intelligent Systems has made an effort to suggest some of the best SEO tools that will be in trend in 2022 for your brand.
The tool is the original, most commonly used SEO plugin for WordPress websites. It comes with an API for developers and has many advanced features. It is an excellent tool for amateurs.
This tool is a substitute for the Yoast SEO plugin. Some of the features that make the All in One SEO pack different from Yoast are:
Auto-Generated description tags
Canonical tag support
"Bad bot" blocker.
The official website of the plugin is https://wordpress.org/plugins/all-in-one-seo-pack/
This tool was previously known as the Bing Webmaster Center. It is a free service tool as part of Microsoft's Bing Search Engine. You can add your site to the Bing Index crawler using the tool and monitor the performance of your website in terms of clicks and impressions.
Some features of Bing Webmaster tools are:
Adding and verifying your website is easy
User-friendly interface that lets you manage multiple sites from a single account.
Easy access to site Dashboard gives an overview of site activity.
The research tool can suggest some excellent unique keywords that even a Google Keyword Planner might not be able to reveal.
Official Website: https://www.bing.com/toolbox/webmaster
3. Google Analytics tool
Google Analytics is a free SEO tool. It is being used by a majority of webmasters to improve the performance of their websites.
Some useful features of the tool are:
The custom segment feature helps to know more about the visitors and the way they engage themselves with your website.
Monitor the level of engagement of mobile visitors.
It helps gain insight into what people are searching for on a website and how many people are searching.
Google Analytics helps you assess the bounce rate of your website from time to time.
Help understand the performance and conversion of individual pages of your website.
Official Website: https://www.google.com/analytics/
4. Google Mobile-Friendly Test
The mobile factor is a vital ranking factor for Google and other search algorithms. Hence your site must be mobile-friendly. The Mobile-Friendly Test tools help determine whether a page of your website is mobile-friendly or not.
Simply type in the name of the URL to be tested. The test results include a screenshot of how the site looks on a mobile device and reports any issues or usability concerns detected.
Official Website: https://www.google.com/webmasters/tools/mobile-friendly/
5. Google PageSpeed Insights
Google's site loading speed is an important ranking factor. Google PageSpeed Insights judges the speed of your website and reports whether it is slow and fast. The tool also suggests measures for improving the speed of your website.
Official website: http://developers.google.com/speed/pagespeed/insights/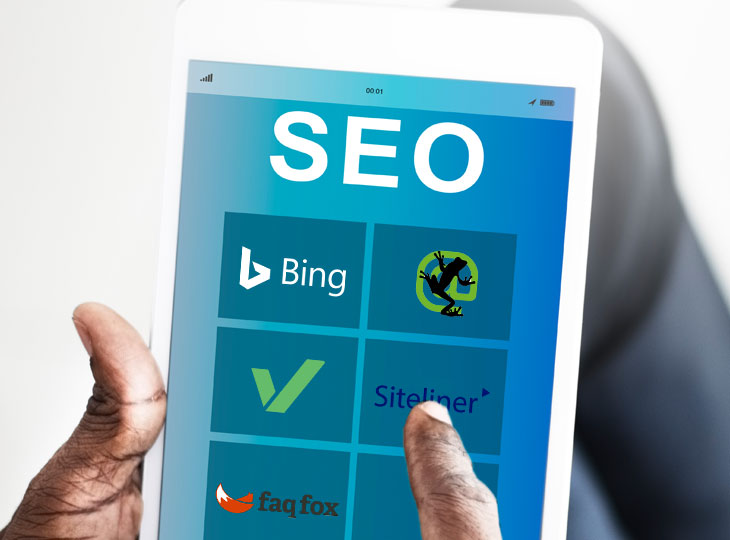 6. Google Search Console
Google Search Console, or GSC, is a powerful tool to improve your SEO. It is a free tool to manage Google search listing of your website. The search console generates reports that report problem areas and help rectify the errors to optimize your search engine rankings.
Official Website: https://www.google.com/webmasters/tools/home?hl=en
7. Google XML Sitemaps
Google XML Sitemaps are free SEO tools to generate a sitemap for your website. XML Sitemaps are important for Search engines to discover your site pages quickly.
Official website: https://wordpress.org/plugins/google-sitemap-generator/
8. GTmetrix
GT Metrix is a free tool to analyze the performance of your website using Google Page Speed and YSlow.
The characteristic features of this tool are:
It scores your pages according to their performance and offers recommendations for actionable strategies.
You can receive reports on a daily, weekly, or monthly basis.
It sends alerts about the status of your website.
Official Website: https://gtmetrix.com/
9. SEOquake
SEOquake is a free plugin that helps you gain organic data. Other tools provided along with this tool are SEO audit, Keyword Density report, social metrics, Internal and External Link Analysis.
Features of SEOquake are:
SEObar: gives an instant summary of SEO of any page on your site.
SEO dashboard: A compact and informative lightbox that provides a brief overview of SEO.
SERP overlay: Gives a detailed SERP analysis.
Vast Data: Allows you to switch between different data sources and elements of social media.
Keyword Analysis: Gives a detailed report of all the keywords of a particular page.
Print and Export: It is simple to save data from any file into a .csv file and take out a print.
10. SEO & Website Analysis Chrome addon by WooRank
SEO & Website Analysis (WooRank) is a free SEO tool and helps you with a complete SEO audit of all the ranking factors. Its an addon for Google Chrome web browser. Simply enter the URL of your website, and you get the audit report within seconds.
WooRank tool helps you in the following ways:
The audit report helps you fix issues that might harm your rankings.
It provides a quick solution to problems, saving much of the research time.
You can connect your account to Google Search, Google Analytics, and your Facebook page.
Official Website: https://chrome.google.com/webstore/detail/seo-website-analysis/hlngmmdolgbdnnimbmblfhhndibdipaf?hl=en
The Screaming Frog SEO Log File Analyser processes, stores, and analyses log file data in a smart database. You can make informed decisions with this tool.
Some uses of the tool are:
Identifies crawled URLs
It helps discover crawl frequency.
Help find broken links and errors.
It helps combine and compare data.
Official Website: https://www.screamingfrog.co.uk/log-file-analyser/
12. Screaming Frog SEO Spider
The Screaming Frog SEO Spider tool crawls website URLs and analyses and audits onsite and technical SEO.
The tool helps you in the following ways:
Finds broken links
Analyses Page Titles and MetaData.
The tool identifies temporary and permanent redirects.
It helps extract data with XPath.
The SEO tool generates XML sitemaps.
The tool integrates with Google Analytics, Google Search Console, and Page Speed Insights.
Crawls Javascript websites.
It helps you visualize site architecture.
Official Website: https://www.screamingfrog.co.uk/seo-spider/
13. Yoast SEO Plugin
Yoast SEO Plugin lets you check whether your keywords appear in your content often enough but not too often and in the right places within your content.
Yoast is considered the number one SEO WordPress plugin because it is very efficient. Dozens of pages can be edited within a single click. Yoast also helps locate duplicate content.
Official Website: https://en-gb.wordpress.org/plugins/wordpress-seo/
14. Microdata Generator
The Microdata Generator works best for small businesses. With the tool, local schema markup can be created very quickly. You need to enter your business details such as an address, contact information, opening and closing hours, and the like.
Official Website: https://microdatagenerator.org/localbusiness-microdata-generator/
15. Panguin Tool
This tool is absolutely free and helps you probe whether you've been hit by Google algorithm updates. You can also visualize the impact of Google algorithm update on your organic traffic.
Official Website: https://www.barracuda-digital.co.uk/panguin-tool/
16. Varvy SEO Tool
Varvy SEO tool helps you perform a complete audit of your website within seconds. You just need to type the URL of your website.
Reports include technical SEO issues, recent mentions in Twitter and Facebook, shares in social media, external links, and much more.
Official Website: https://varvy.com/tools/
17. Website Grader by HubSpot
Website Grader is a handy tool as it evaluates the performance of your website in terms of on-page SEO, mobile optimization, and loading speed of your site.
Official Website: https://website.grader.com
18. Website Penalty Indicator
Google updates its search algorithms at least about 500 times in a year, mostly being minor updates. Occasionally Google comes up with significant upgrades such as Google Panda and Google Penguin. These updates affect search results in many ways.
Changes in ranking and website's organic traffic can be analyzed more efficiently if the dates when these updates were implemented are known.
The tool helps do just that and helps in SEO.
Official Website: https://moz.com/mozcast 
19. Siteliner
Siteliner tool crawls your web page content to check against duplicate content. The plagiarism checker helps improve your website ranking.
It reveals vital issues that affect the website's speed while indexing them on search engine results.
Official Website: http://www.siteliner.com/
20. SEO Book's Free SEO Tools
The SEO Book offers a set of SEO tools that provide keyword suggestions and performs technical SEO.
The "keyword suggestion" gadget is straightforward to use and informs you about the monthly search volume, and the like.
Official Website: http://tools.seobook.com/
21. AdWord & SEO Keyword Permutation Generator
The Google AdWord and SEO Keyword Permutation Generator is a free keyword tool that offers a plethora of keyword combinations from a list of most commonly used keywords.
Keyword permutations allow a more targeted use of AdWord ads.
Official Website: http://seo.danzambonini.com/
22. Answer The Public
Answer The Public tool uses Google Autosuggest scraping in combination with a question scraper to optimize your website.
It is a very beneficial tool if you want to gain insight into the questions typed by your target audience. Merely typing the keyword in the tool will furnish a list containing all the questions.
Official Website: https://answerthepublic.com/
23. FAQfox
The FAQfox is a free SEO tool that helps you engage, interact, and understand your customers. FAQfox scrapes the websites your target audience hangs on. The tool can search only the specific sites visited by your target audience.
FAQfox provides instantaneous results for preliminary market research. By focusing on the correct service or products, you can tap revenue opportunities better.
Official Website: http://faqfox.com/
24. Google Keyword Planner
The Google Keyword Planner is a free keyword research tool that helps in the following ways:
Discover new keywords for your products and services.
Frequency of researching specific keywords
Determine the advertising budget by suggesting estimated bids.
Launch marketing campaigns using the proposed keywords.
Official Website: https://adwords.google.com/KeywordPlanner
25. Google Trends
Google Trends is a free SEO tool that helps you understand what people are searching for and how the interests and trends transform over some time.With Google Trends, you can acquire information about the most preferred keywords in a specific country over a particular period.
The tool is very simple to use, and it is the best tool for gauging keyword popularity and market trends.
Official Website: https://www.google.com/trends/
26. Imforsmb.com's Bulk Keyword Generator
Imforsmb.com's Bulk Keyword Generator is a free SEO tool that works excellently for research and locates keywords for potential customers that reside locally.
For example, if you want to search for diamond merchants in Texas, this tool will provide a list of all the related keywords that customers might use in Google.
27. iSpionage
iSpionage is a tool used for competitive intelligence. The tool furnishes SEO data for your business about your business rivals and competitors. It works as a spy tool searching keywords, the content of advertisements, and landing pages of brands in competition.
You can formulate effective marketing strategies to combat the threat posed by competitors.
Official Website: https://www.ispionage.com
28. Keyword Eye
The keyword eye is a unique visual keyword research and suggestion tool. Online marketers, researchers, and owners benefit from the tool for brainstorming before PPC or SEO campaigns.
Official Website: https://www.keywordeye.com/
29. Keyword Revealer
Keyword Revealer is a free standard tool for researching keywords. The "keyword Tree" feature is exciting. In this tool keyword ideas are depicted in the form of a tree. You can continue navigating the "branches," unfolding a new set of "branches." The branches uncover more keywords with every "branch."
Official Website: https://www.keywordrevealer.com/
30. Keyword Tool & Content Assistant
The Keyword Tool and Content Assistant has all the features of a keyword research tool. The unique feature of this tool, which makes the tool stand apart from the rest of the keyword tools, is the "Content Assistant." The feature provides a list of LSI keywords that can be very effectively used for your content.
Official Website: https://cognitiveseo.com/keyword-tool/
Conclusion
The SEO industry will be loaded with tools to optimize your business in 2022 and beyond. You will have great opportunities to know where you and your competitors rank. Picking up the best keywords will be relatively easy. However, knowing the right tools and implementing them in your marketing strategies can be a difficult task. You require expert assistance to derive the maximum advantage from SEO tools.
If you have further questions or need help with formulating your SEO strategy we at Simple Intelligent Systems will be happy to help. Contact us today for a free consultation!