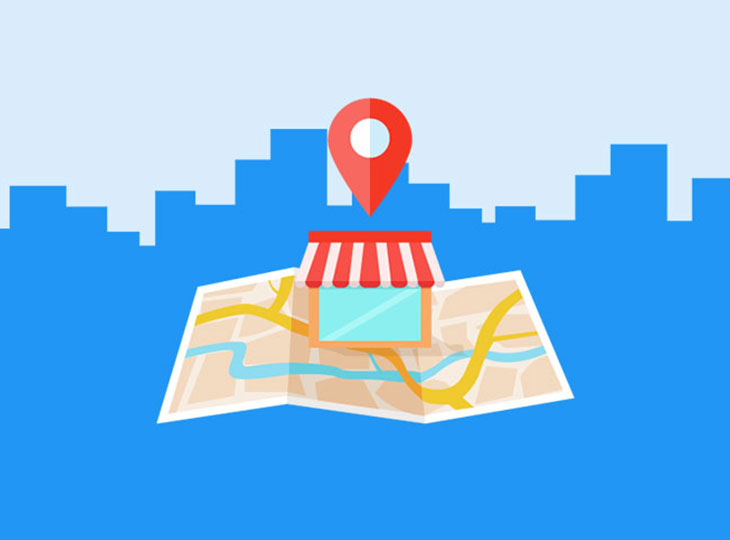 According to SEOexpertbrad.com, 97% consumers take help of online resources to find a local service provider in their areas whereas 86% of people look up the location of a business on Google Maps.
It's a matter of fact that you can't ignore local business opportunities. But the challenge is to know how to connect with this large number of consumers looking for services you are offering.
We've sorted out all these confusions and simplified this task by publishing a local SEO roundup post. This post contains views of experts from local SEO industry who have hands-on experience with local pack, local advertising channels and navigational apps.
We are confident this complete guide to local SEO will help you get a better understanding of local rankings imperative for your business growth and online success.

Google handles more than two trillion searches a year, and nearly half of those have local intent, meaning that having a local presence for your business is crucial if you want to tap into this huge pool of local customers.
Local SEO is the super powerful marketing strategy that will give you a local presence
There are numerous factors that contribute to your site's ranking but an important first step for local SEO is claiming your Google My Business listing, ensuring your business information is correct and then enhancing its visibility and credibility in the search results.
Here's how:
Claim and verify your Google My Business listing.
Add your website address and a local phone number in the contact info section. Be sure that it's consistent with the one on your website
Choose the correct category for your business. You can choose more than one, but your primary category needs to be listed and the most relevant.
Add your opening times/days (if relevant).
Add a brief description of your business: what you offer, what sets you apart, your history, or anything else that's helpful for customers to know.
Upload a high-resolution profile image and cover photo.
Upload interior photos, exterior photos, photos at work, team photos and any relevant additional photos.
Share updates, announcements, and other content by posting images, events, stories and videos
How Is Local SEO Different From Regular SEO?
The answer, in many ways, is in the question. Local SEO is designed to help local businesses rank for local commercial keywords. In practice, local is just a subset of standard SEO and many of the same rules apply. You still need a technically sound site, you need solid on-page optimization and you need great content. However, you are typically only competing with other local businesses. So, the competitive pool you find yourself in is often far smaller.
If you are a plumber serving a small town there may only be a few other local competitors. You may though have competition from larger companies covering a wider area. Certain companies tend to have a very tight radius that they target – say for instance a coffee shop. Other local businesses may cover a far wider area. The total amount of any type of business in any location can also factor in here.
The key factor here is often location and how the physical location of the searcher and the business is weighted by Google for any query. You could have far more authority than many competitors but if they are in the target location whilst you are far away then you may not be in the running. So, to optimise for location, ensure you consider the three key local SEO tactics: on page optimisation, Google My Business & citation optimisation. Links can also help and building authority by ensuring you are listed anywhere you should be listed all helps Google ascertain that you are a credible business that deserves to be found.
The key difference here is that location and the SEO basics really matter whilst link and authority building is not quite so important.
Headshot:
The first step to securing positive reviews on GMB and similar platforms is to train your staff to readily identify happy customers. At restaurants, it could be any customer that tips over 18%, for example. Any unsolicited mail or email praising your business are also natural candidates. Once identified, suggest the write a review (hand out papers or put out a table tent with logos and URLs or send an email with links to relevant profiles). Never incentivize the review so you don't violate terms & conditions.
To maximize the positive impact of existing content and discussions, invest time in monitoring social media, review sites and branded search results to identify happy customers and thank them. A good place to start is free or low-cost brand monitoring tools like Google Alerts, SocialMention and Mention.com. More robust review monitoring platforms include Chatmeter, NiceJob, Trustpilot, ReviewPush and Yext. Platforms have also been developed for specific industries.
The reason it's so important to come up in online searches is because they happen the moment right before people buy. When someone searches Google, they are either looking for information or to buy something. The easier inbound lead you can get is someone who is in the market right now and doesn't have a preferred company they go to.
My #1 Local SEO tip for beginners is to get a Google My Business page created and optimized. Without it, you literally have 0% chance of ranking in the local results. Once created and verified, spend plenty of time adding information such as pictures, services, contact details. All of this additional information will not only help your rankings, but it is all valuable information for any users that come across your listing.
My other Local SEO tip is to get listed on local business directories. You don't need to go crazy, just focus on the most popular 10-15 business directories and this should be enough. If there are any directories specific to your industry or location, getting listed on a few of these will also be super helpful. Just like your GMB page, make sure you include plenty of information on these listings to make them high quality.
When dealing with local SEO, there are some things you need to pay more attention to than you would with traditional SEO. The biggest difference is location data. In a localized search, users will either search for a specific location like "coffee in Houston". Or "coffee near me". When Google sees these type of searches, part of what search engines look for are pieces of information denoting the location of the website. Therefore it's important to be consistent with your NAP data. NAP tells sites and aggregators your name, address, and phone number. It's important to be consistent when listing this information since variations can cause confusion among search engines.
Where in a regular search, location information is not as important to the searcher. For example, the user could search for "coffee for sale" which doesn't necessarily indicate the user needs something near them. The user could be interested in ordering coffee for home use as an example.
So when it comes to local SEO, the biggest difference between it and regular SEO is the geolocation component.
Conclusion
A successful local SEO campaign has the power to drive leads and sales from neighboring customers to your business. It can increase traffic of local visitors from specific service areas, provide more geographical targeted campaigns and make your business outshine others.
Overall there is a big opportunity for you to get ahead and stand out in directories, maps, local searches, and social media.
We hope you are able to update your knowledge through this expert roundup post. In case you have anything to add or want further help on local SEO services, please feel free to connect with us.
Stats Reference: https://seoexpertbrad.com/local-seo-stats/