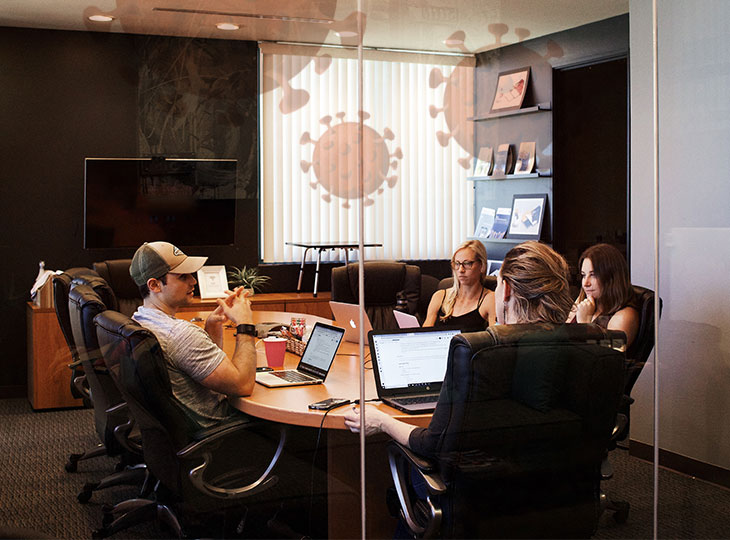 This blog will help you understand how Digital Marketing helps small businesses survive or thrive post covid 19 pandemic. The reality is that we are in unprecedented times. We are currently going through a market and economic situation like we have never seen before. Now, there is some good news and some bad news too. The bad news being, that some businesses are in a tough bind. They will suffer whether we are talking about the travel industry, the real estate, or the mortgage industry: some businesses have been shut down for the time being. However, the good news is that there are other businesses, industries, and markets with great opportunities to continue to serve their market. They have tremendous opportunities to continue to be a beacon of hope, light, and leadership during these challenging times when people are looking for solutions. People are looking for things to buy and things to get them through these times and navigate the challenging waters we are all in.
So, as a business owner, entrepreneur, or marketer, you have an obligation and opportunity to serve the people better that you seek to serve. This is what this blog is all about. We will discuss in our blog several digital marketing strategies and tips that you need to be leveraging in your business right now to create an even greater level of impact.
1. Create more content
There is a tremendous opportunity for businesses willing to rise to the occasion and create a lot more content. The reality is that it is very much supply and demand for social media algorithms and content platforms as long as people are ready to consume that content. That indicates a considerable amount of demand and supply, even though there is a ton of people creating the content: there is always room for more.
You should create valuable and relevant content specific to the type of audience or market you seek to serve. The reality is that more than any time in history, people are stuck at home. They are stuck basically with running out of things to do. People are binge-watching Netflix. They are consuming all of this media, most of which is harmful, which means you can create some good content.
Just create any content. Your audience and market are starving for new content. They want to see more stuff. They want to read more stuff, listen to more podcasts.
Double on your content production and creation and get it out there to more rabid and ravenous people for more content. So, any additional content you create is always welcome. Not only that, it will have a significantly improved return on investment because right now, more people are consuming it.
During the pandemic, small businesses have been trying to figure out how they will come out at the other end of this, hopefully on the greener pastures. It would help if you focused on your online presence. If you have been hesitant about doing this earlier, now is the time to focus on that. Make sure that your website is up to date and looking fresh. Make sure that all your information is out there for your social media. Figure out ways to bring better connectivity between your store or your brick and mortar store and things such as Yellow or your Facebook page.
Figure out ways to let people know how to find you. Social media ads are almost vital nuance. When you post something online, roughly 6 percent of your audience will ever see that organic post. Now that is a tiny percentage. If you have ten followers, only six of them will ever see that organic post. So, what you need to do is that you need to invest in a paid media strategy. If you have a business page, which is a setting that you would put on Facebook or Instagram, and you switch your page to a business page. You will then be allowed to open up the platform for ad placements. Ads are critical, and all the ads you create can be localized to your local demographic to bring in the clientele that you need online to drive business during this downtime.
What social platforms are best for businesses? It depends on the industry. Facebook is a place for low profile customers to understand a full new blitz on what your brand is about. It is where you can put a menu, or particular products that you are selling.
Twitter is a place for customer service inquiries. It is a place for people to join a conversation with your business.
Instagram is a place to see the world through your eyes and understand your brand's heartbeat. You need to realize that social media platforms are just code. It is you that gives social media a heartbeat.
Remember that your business is not a person. If you are a business, show testimonials, show stories about why your business is worth visiting and worth investing in. Talk about the stories that are moving the community. Talk about your localized business in a way that is going to make people feel like they must support, buy from you. The way to do this is to go back to your mission statement. As a business, why did you start your business? What is your mission, and what philosophy are you trying to bring to life.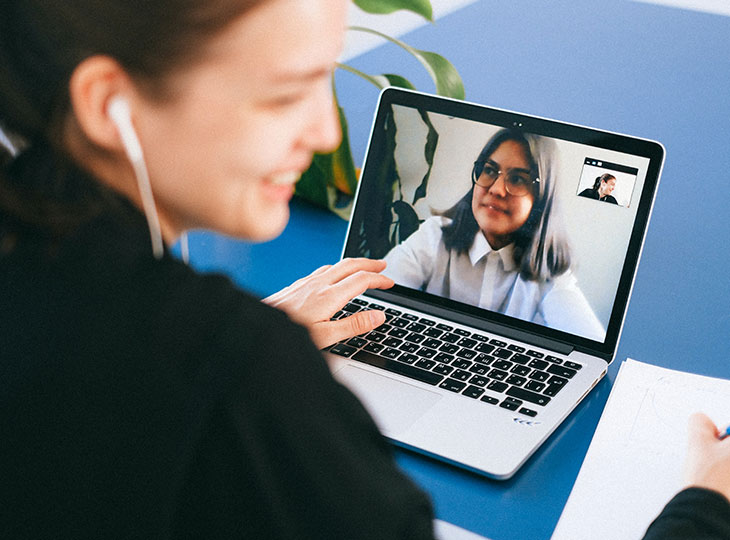 3. Modify your digital marketing campaigns from a PPC perspective.
The question is, what can you as a business do to avoid the pitfalls that the coronavirus is bringing? There will be situations where you cannot save yourself from the trouble that the virus will bring to your industry. Still, there are things that you can potentially do to improve your digital marketing campaigns. This will help you bring in extra revenue for your business as well. Try to use a commit now offer, which means that you ask your customer to transact and do business at a later date. Now, of course, if you are in an industry where people are not buying currently, there is no reason why they will not buy from you in the future. So it is about building those relationships at the end of the day. If you look at the search result page, and somebody has searched for your service, even if they are not willing to commit today, they will be looking to commit tomorrow. People are still interested in doing what they want to after this pandemic is over.
So what does a commit now offer look like? Suppose you are an event company. Of course, events and conferences have been hit massively hard by what has happened recently. In this scenario, what you can do is if you could ask your customer to commit now and pay a deposit to do an event later on. You can offer them incentives and discounts or some royalty scheme to get the transaction over the line and make a customer. Even if you do not get all the money today, you will eventually get the money tomorrow.
4. SEO holds a more significant role in digital marketing now than ever
Now is not the time to sit back and say, "Well, I'm just going to wait for this to pass," So let us take a look at why SEO is all the more critical now than ever.
First of all, people are spending a lot more time online, and when you think about it, people do not have to commute. The truth is that people are still buying products and services. SEO is about connecting people with information. SEO helps clients how to position their products and services during the pandemic.
SEO is essential because you can make updates in the hours and services. If you are a restaurant, Google my business is where you can identify the changes in your service delivery as we are not pick up only. If you are a yoga studio, you can put up that you are now online.
It is crucial to help people through your Google my business profile. Otherwise, people might think that you are not in the business right now.
Small businesses should not pull back on SEO now because SEO helps to focus on your business's vital strategies. SEO strategies should remain at the top priority because they help you prepare for the new normal.
It is prudent to hold back and evaluate the situation before formulating marketing plans and strategies. SEO helps small businesses to formulate a proactive plan for increasing your organic search results. Then it enables you to figure out how you will implement these plans. Finally, SEO helps you measure the effectiveness of your plans' results, which is imperative for any business.
5. Digital marketing helps businesses maintain a brand presence.
Did you come across any advertisement lately that did not focus on promoting their products but just wished you good health?
That is what is called maintaining a brand presence. World-renowned motivational speaker Zig Ziglar used to say," You don't build businesses, you build people, and then they build the business."
It is time for businesses to establish goodwill through digital marketing channels and create a positive aura through SEO practices and social media marketing.
Digital marketing can take over traditional marketing channels and transform the way people receive businesses since the digital medium is immediate and offers a more personalized experience. It is also essential to maintain your business's brand presence in people's minds through digital marketing channels. This will allow businesses to capitalize fast on the opportunities that will open up once things get back to normal. Brands are now putting more effort into digital marketing than ever before. This trend naturally translates into exciting new opportunities and businesses back post covid 19 pandemic.