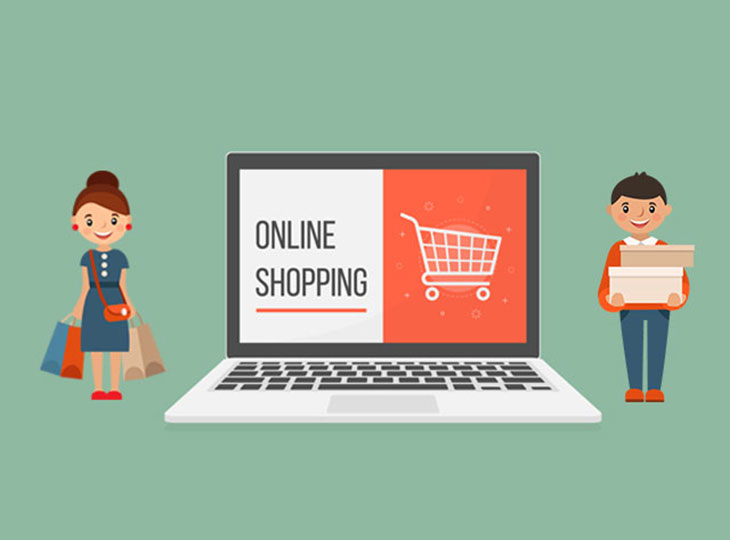 Contextual commerce is all about giving a more relevant experience based on what you know about a visitor. Also, if you can distinguish gender, this may also affect the contextual background.
Of course, each gender-specific terms should be examined. If your actual testing and targeting tools can't accommodate, tests can be run on email campaigns when gender can be divided for.
Comparison between Male and Female Online Shopping
Male Online Shopping Habits.
68 % of men regularly shop online
Men score more with mobile shopping in comparison to women.
Men shop more for Computers, Hardware, and Auctions.
59% of men who buy online uses coupons and deals.
Men want their shopping experience simple and straightforward.
Men tend to buy when the need is urgent.
Men stop shopping after they find the first workable product.
Men tend to think logically while making purchase decisions.
Men like to research the product they are buying.
Men are less interested in discounts or sale.
Female Online Shopping Habits.
72% of women regularly shop online.
Women prefer to shop on the laptop more.
Women shop more for clothing, shoes, and accessories.
71% of women who buy online uses coupons and deals.
Women want their shopping experience social and comprehensive.
Women shop based on their future needs.
Women are more particular and more likely to buy a product that meets all of their requirement.
Women are more receptive to other people suggest.
Women are more responsive to marketing emails, coupons, and deals.
Women make impulse purchases.
How gender-based analysis helps in growing sales online
Writing a robust gender-based market analysis can help you use your marketing funds more efficiently. By examining your customers, you recognize the most important aspects about them and use that data to promote your product or service straight to them.
A reliable target market analysis should help you or your company connect with the individuals who are most likely to use your product. It may also increase your sales.
Your gender-based market analysis is absurd unless you and your company do regular follow-ups on it.
Important Stats from other resources
Men reported spending 28% more online than women during the past year.
52% of men have shopped on marketplaces, 75% at large retailer sites, 39% of websites or independent boutiques, and 31% at category-specific online stores.
56% of women have shopped on marketplaces, 74% at large retailer sites, 48% of websites or independent boutiques, and 40% at category-specific online stores.
Men and women both report spending 5 hours per week shopping online.
References:
Key Takeaways from the research
Six critical conclusions from our research into male and female purchasing trends:
More women than men shop online
The fairer sex is more likely to buy online than men, with a staggering 72 percent of women having shopped online within a month, compared with 68 percent of men, according to a nielson.com report.
Women are bargain hunters
Women have a very keen eye when it comes to spotting a good deal, with 71 percent admitting that the last item they bought online was on sale. Similarly, women are more likely than men to use coupons to pay for things
Women go for handmade and vintage items
There's a relatively even split between the numbers of male and female customers for the likes of Amazon and eBay. When it comes to Etsy however, women consider for a massive 80 percent of customers. So if you're looking to target women in a big way, selling your handmade wares on Etsy may give you a higher number of sales.
Tech for boys and shoes for girls? Think again
You may be shocked to hear that while women will spend around three times as much money on outfits over the course of their lifetime than men will, male shoppers are taking the head nowadays on the purchase of shoes.
Women love apps
When it comes to installing apps, free or otherwise, it is women who retake the lead, installing on average 40 percent more apps than men. But for in-app spending and mobile games, men are at the forefront.
Want to advertise your brand to your female numerical? Get on social media
While men are more likely to use informative media sites Reddit, Google+ and LinkedIn, the number of women on Facebook and Twitter far outnumber the men. Also, 55 percent of women are more likely to buy from brands they interact with on social media.