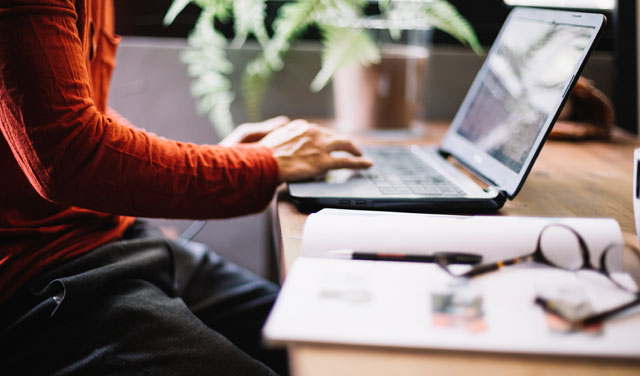 With the advent of internet people are relying on search engines for their law related needs whether it is of a lawyer or a law firm. Surprisingly, many of them either don't have a website and ones that do are old and obsolete. They lack vital contact information at convenient places and have outdated designs. Unaware of the growing mobile usage trend they have not even made provisions for consumers searching law professionals on mobile devices.Immaculate planning, intensive research and a fair amount of knowledgebase are required to attract visitors to your law firm website.
To get visitors and keep them interested to take a desired action, watch for these astonishing stats and trouble spots when maintaining your website.
Data Collection Procedure
To gather stats and understand what US legal websites lack, a systematic capture and analysis was carried out for a wide range of data. Our researchers selected 100 individual lawyer and law firm's websites randomly and verified the presence of certain parameters on one-on-one basis.
DESIGN
A well optimized web design is important because it influences the mindset of your future clients. People visiting your website should not be confused with a cluttered design that leads nowhere. Clean design helps retain visitors on your page and helps them learn about your services.
Though the realm of design is much wide, we've focused on those features that are supposed to be vital drivers of modern website design i.e. responsiveness, layout, navigation, consistency, and call to action.
Responsiveness
Observations
16% websites are non-responsive
84% websites are responsive

Why should your website be responsive
A responsive website ensures your law website is accessible and useable by all types of device users whether they use a mobile phone, tablet or desktop computer. Most of your prospects are likely to leave your website just because it is not able to engage users across all devices.
Layout
Observations
15% Asymmetrical layout
55% Full Screen Photo
23% Grid Layout
7% One Column Layout

Related Stats/Trends
According to Bluecorona.com, 38 percent of visitors will stop engaging with a website if the content or layout is unattractive. Source – Bluecorona
According to nngroup.com, users spend 22% more time looking at a webpage and look at 25% more elements on the webpage where flat UI elements are used, resulting in less attention given to webpage and more confusion. Source – nngroup
Flat interface designs scored 20% higher than skeuomorphic interface designs in System Usability Score (SUS) questionnaires. Reference URL: mdpi
Which Layout Offers the Best User Experience
Randomly placed content on a webpage is never easy to comprehend. It also makes appearance of content messy. Grid based layout that arranges content into sections, columns and boxes is supposed to be user-friendly and leads to a better looking website design.
Navigation
Observations
69% Good Menu and clear navigation
10% with cluttered menu
2% with contact button in main menu
3% with menu in footer
16% with menu in sidebar

Tactics for Effective Navigation
Effective navigation makes it easy for people to move around your website and allow them to take action quickly. Some tactics include a logical page hierarchy, designing clickable buttons, using bread crumbs and sticking to "three click rule" by which the users will be able to find their information in just three clicks.
Consistency
Observations
Font Family
96% Consistent Font
4% Inconsistent Font

Font Color
94% Consistent Font
6% Inconsistent Font

Clear Call to action
33% missing clear call to action button
67% with clear CTA

Related Stats/Trends
According to uxpin.com, "After adding spacing between primary elements—a banner and two CTAs—users visited the CTA pages 150% more and the whole website's overall conversion rate increased nearly 20% in a case study for gDiaper's desktop website." Source – uxpin
HubSpot discovered "End-of-post banner CTAs contributed an average of just 6% of posts' total leads; however, anchor text CTAs written in H3 or H4 near the top of a post generated 47–93% of that post's leads." Source – hubspot
Why consistency in font family, font color and clear call to action matters
A consistent visual design in a website makes users familiar with small details of your site. Users will associate and remember a specific color/style as your brand unique identity and they'll recognize them for a longer time. The use of different typefaces in a site is not only confusing for users; it's an incorrect design practice.
Make sure you give your content a finishing touch with a right call to action. The right CTA provided at the perfect place can motivate and push the user in the right direction, giving way to conversion and creating a loyal customer.
SEO FACTORS
Having a well-designed website is not enough until you are not able to position it higher in search engines. SEO gives a law firm's website greater exposure to targeted visitors who are in search of law service providers.
Observations
Meta Title
9% Websites have standard length Title with keywords
7% Websites have Long Title
84% Websites have Short title

Meta Description
20% Websites have standard length in Description
9% Websites have Long Length in Description
48% Websites have Short Length in Description
23% Websites have No Description

Heading Tag
35% Websites have H1 to H3 Heading Tags Present
7% Websites only has H1 Heading Tag Present
16% Websites have Multiple H1 Heading Tag Present
42% Websites have No H1 Heading Tag Present

Alt Text
48% Websites have Keyword in Alt Tags are Present
52% Websites have Missing Alt Tags

Technology
83% Websites have ASP in Technology
8% Websites have Custom PHP in Technology
3% Websites have HTML in Technology
1% Websites have WordPress in Technology
5% Websites have Other Technology
PageSpeed Insights Tool Test Results
48% Websites have Fast Desktop Speed
47% Websites have Average Desktop Speed
5% Websites have Low Desktop Speed

Related Stats/Trends
According to stats provided by infront.com, increasing your website's loading speed can prevent the loss of 7 percent of possible conversions. Source – infront
According to stats provided by Bpstudios.com "78 percent of respondents said that companies' social media posts impact their purchases." Source – bpstudios
Other Technologies
Cloudflare is the most popular CDN.
Microsoft Azure is the second most popular CDN.
Related Stats/Trends
According to a report published by business2community.com, SEO leads have a 14.6% close rate, compared to 1.7% for outbound leads. Source –business2community
According to a report published by Impactbnd.com, "Updating and republishing old blog posts with new content and images can increase organic traffic by as much as 111%." Source – impactbnd
Why consider SEO
SEO and related tools can ensure your website is found by relevant audience who are looking for law service providers. Though optimizing your website for a search engine can be a complicated process, but it has long term benefits as it can attract more clients for your profession. SEO technical aspects are very important as they can assist search engines in finding out what your website is all about and how it may be useful for your prospects.
CONTENT
Website content helps visitors understand what services you provide and how you can be useful for your clients. If a visitor is able to find free content in blogging format, as a resource center, or in the form of case studies, it can help build your reputation since you provide value for your visitors. Include testimonials to strengthen your brand. Publishing fresh content on a regular basis builds trust and engages visitors.
Blog
Observations
Blog With Fresh Content 78%
Blog With No Fresh Content 12%
No Blog 10%

Related Stats/Trends
A report published by contentmarketinginstitute.com states that "Content marketing generates over three times as many leads as outbound marketing and costs 62% less." Source –
contentmarketinginstitute
Images
Blurred Images 27%
Good Quality Images 72%
No images 1%

Videos
Brand Video 35%
Videos for every page 4%
No video 61%

Related Stats/Trends
Cisco projects that global internet traffic from videos will make up 82% of all consumer internet traffic by 2021. Reference URL-
cisco
Resources
Knowledgebase Available 71%
No Resources 29%

Related Stats/Trends
After jumping on a company's homepage, 52% of visitors want to see "about us" information Reference URL-
sagipl
Testimonials
Present- 23%
Not Present- 77%

Interactive Feature
Newsletter – 50%
No features – 50%

What to consider while preparing website content
A website with a blog establishes you as an authority in your field. An added advantage is you get rewarded by Google as search engines prefer fresh and unique content. When you publish valuable resources, testimonials and recent work updates it cements trust, credibility and helps you to grow in your chosen profession.
SOCIAL PRESENCE
Different social media channels allow you to build and maintain a two way conversation with your audience on a day to day basis. Social media can help in connecting with your audience, prospects and clients. Reading their tweets and status updates you can get an understanding of consumer behaviors. You can use this information to customize your services in order to serve them better.
Observations
Social Channel
FB – 60%
Twitter – 86%
Instagram – 18%
YouTube – 36%
Linkedin – 87%
Weixin – 1%
Xing – 3%
Wechat – 5%
Podcasts – 1%
Vimeo – 1%
Jdsupra – 1%
No Social Channel Available On The Website – 11%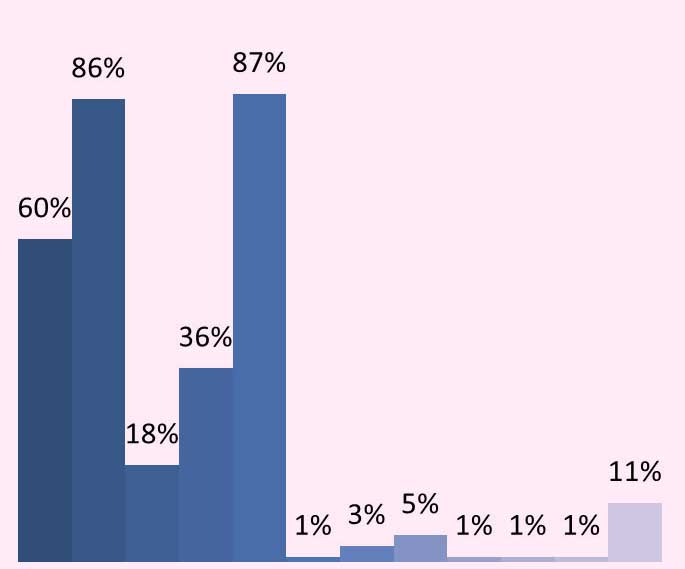 Profile Strength
Optimized Profile – 8%
Optimized Profile & Regular Post – 82%
No Social Channel Available – 10%
Social Media Score
11% websites have no social channel presence

Related Stats/Trends
According to Bpstudios.com, "78 percent of respondents said that companies' social media posts impact their purchases."
Source –
bpstudios
How to strengthen your social media presence
Get social profile links added to your website's home page. This is how your audiences have easy access to your social accounts that provide a comprehensive understanding of your law firm. Keep them updated regularly. If you have written a fresh blog, share that on your social media platforms too. Make sure you have a share button to allow your audiences to interact with what they read on your website. This is another effective way to reach your targeted audience.
Wrapping Up
This effort of collecting and sharing a credible set of data was aimed at bringing out a clear picture of the U.S. law websites before the concerned audience. The outcome clearly reflects that a majority of lawyers and law firms need a website optimized to suit their professional objectives whether they are getting a new client or just information dissemination. Seeing the increasing demand for lawyers in the US via search engines, no lawyer will be able to ignore the importance of having a SEO-optimized website. This is for sure.