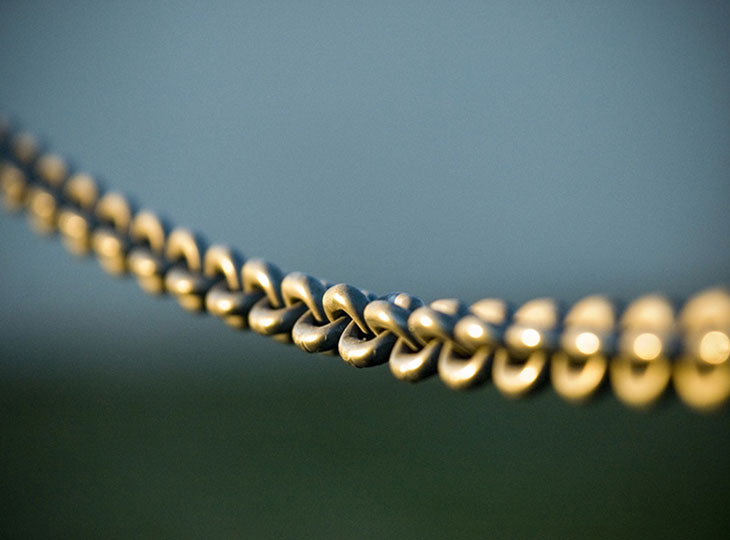 Backlinks have been a metric for ranking pages way back since the late 1990s for Google algorithms. Since then, the importance of backlinks has been on the rise, and it will continue to do so for years to come.
The concept behind backlinks is simple and easy to understand. When people read your content and find it of value, they link their blogs and articles to your website. More the number of links pointing to a website, more significant is its value for Google and thus higher its page rank.
So, an optimized website is similar to a treasure trove because it provides free search engine unpaid traffic to your website. Higher the number of backlinks, more the number of visitors because a heavily linked website implies excellent quality content. After all, why will people link to your piece of content in their blog? Only when your content stimulates their inner monologue!
Building backlinks is not that simple! It demands much hard work on your website to be seen and appreciated by your visitors.
Links were trivial to build some time back, but for 2022, the picture is not so rosy! The whole process requires a lot of creativity, networking, consistent hard work, and strong social skills.
Following a proper strategy can help you acquire backlinks for your local business.
1. Quality content is the key
Posting fresh, original content regularly is at the core of an effective link building strategy for local businesses. Your website holds tremendous value for webmasters if they can read something new and informative. They will link to your sites in their blogs and likewise ask you to link their content in your valuable content. The links that you earn with your quality content are like saved money, which continues to augment your precious resource of backlinks from reputed brands.
2. Blogging and Guest Posting
Guest blogging is one of the best tactics to build essential links. Links add value to a post or blog by furnishing additional information and resources. When we are posting as a guest on somebody else's blog, we are establishing a relationship with him. This relationship serves as a resource for higher domain authority, exposure, and high-quality links.
Google considers links as the primary criterion for ranking websites.
There are two necessary steps to building authoritative backlinks to your website naturally. First of all, produce high-quality content that people will be tempted to link to. Remember! Your content is your asset. Secondly, develop strategies to promote and market this content.
Your link building efforts should carefully align your content and social media efforts.
The use of content across social media channels increases the probability that more and more people will link to it.
4. Write testimonials and reviews to feature other brands
"92% of people will trust a recommendation from a peer, and 70% of people will trust a recommendation from someone they don't even know." —–research by Nielsen.
These recommendations can be through testimonials, reviews, or even by word of mouth.
Social proofs have great potential for influencing a purchasing decision online.
As OptinMonster, co-founded by Syed Balkhi, writes:
"Social proof is a psychological phenomenon where people conform to the actions of others under the assumption that those actions are reflective of the correct behavior."
You cannot just keep your brand overstated all the time. Instead, you should include some social proof in the form of testimonials for other brands as well. These testimonials work to establish a relationship with other brands who are more likely to return the favor to you in the form of backlinks.
5. Blog commenting
Blog commenting can serve as a beneficial tactic for building backlinks, provided they are used correctly and carefully.
Dropping in a few lines as a comment each day can yield a number of advantages for your brand. Start posting comments on blogs that have a significant following and receive much traffic.
Comments help in demonstrating your expertise on specific topics. Thus blog commenting can help you position your stand as an expert.
Commenting on blogs can help you reach your target audience easily.
If you are using your name and face while commenting on blogs, your authority and leadership will eventually be on the rise.
6. Ask for a backlink
Building backlinks is not an easy task. It cannot be done overnight. Hence, you have to speed up the entire process to have an ample volume of required backlinks for your site.
Here, asking for a backlink or backlink outreach proves helpful. Here, we reach out to the webmasters of other sites and ask them to link us on their piece of content.
We can reach out to companies via simple e-mail.
Backlink outreach speeds up the entire process of building backlinks. You do not have to wait for people to appreciate your valuable content. Instead, you can share your content with your peers and prove how worthwhile it will be to their audience.
7. Linking between pages
Internal links are crucial to attaining a high rank and page authority on Google. Internal links are the hyperlinks pointing to pages within the same domain.
A site that is linked internally helps Google to have a better understanding of the pages, and it is found and indexed more quickly by Google.
Links that connect your blog keep viewers engaged and they do not have to switch to another site for more information.
Hence internal links boost SEO and user experience.
8. Use Infographics
Infographics are a visual representation of data. The data should be well researched and provide some useful information if it is to be a deal for a compelling infographic.You can hire an expert or a professional designer to help you design an eye-catching design for your infographic. You make this infographic go viral on social media channels or use outreach for promotion purposes.
9. Use Quora
On Quora, your name, website, and knowhow is well presented to an audience who is already interested in your niche topic. There is a higher likelihood that people on quora will follow your links if your link provides useful information to their queries. Quora helps discover a more targeted audience and thus boost your rankings and backlinks.
10. Create your own YouTube channel
Visual learning has always been the most effective and universal means of learning. Nearly 65% of people like to view rather than read about a particular piece of content.
Youtube has always been a trendy medium for posting tutorials and informative visuals for people to like and follow.
You can advertise your name and brand in the best possible manner on your youtube channel. You can describe your product to your customers adequately as they can view your product from different angles.
You can add links to your website throughout your video. Thus Youtube is a resourceful place for using backlinks.
Digital Marketing is the best form of marketing your brand. Once you embrace YouTube, you will witness a hike in the number of visitors to your product.
….And Finally….
I hope the methods of building backlinks outlined in this article will prove worthwhile for your brand. However, these methods change with time. What works now might not work tomorrow. Innovation and consistent efforts are required for effective backlink building.
Watch out for the quality of your content and keep inserting relevant links!
If you need further assistance with backlinks, Simple Intelligent Systems will be happy to help.