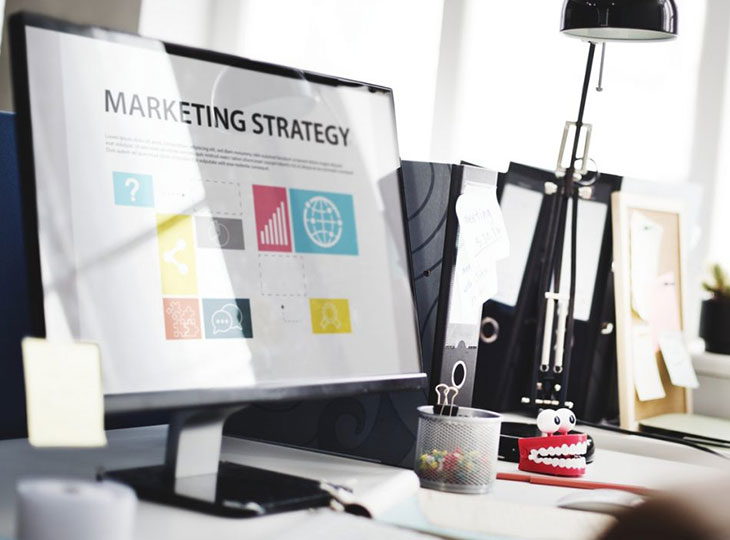 The pandemic has challenged the existing norms about customer engagement and building relationships. There is no returning to the old normal more than a year in. The Covid 19 crisis has reinforced that brands must target specific customers based on their circumstances and what is most relevant to them. The hybrid working model is a new reality. It will lead to the consumption of more channels than ever before. In the year 2022 and beyond, marketing will face the following scenario:
Consumption of an increased number of channels than ever before.
More customer expectations
A more competitive landscape.
Increased ad cost
Digital marketers will have to rethink their relationships with brands. Let us see how things have changed:
Old norm: You are competing with your customers.
New Norm: You are competing with the last best experience your customer had.
Old Norm: Understand your customer
New norm: Understand your customer segment
Customer segmentation and personas can bring more profound insights into media strategies and creative marketing approaches.
Old Norm: Customers hope you have what they want.
New norm: Customers expect you to have exactly what they want.
Customers today expect that their experience with a business will be frictionless, anticipatory, and relevant as consumers increasingly demand personalization. As a result, companies will have to sharpen their wits and reconsider automating their marketing processes for better customer experiences.
Since its introduction to the world of marketing, marketing automation has become a force to be reckoned with when it comes to saving valuable time and increasing sales.
To take advantage of marketing automation and enjoy its benefits, you need to come up with a set of amazing techniques that will not only help you increase your conversions and profit but also establish your eCommerce business among bigger, more popular ones.
By using software that automates your marketing processes, you will manage to increase your performance, simplify time-consuming tasks, as well as target your audience more efficiently.
Whether you have a successful eCommerce store or you are about to start an online business from scratch, we are going to take a look at 5 amazing techniques that every eCommerce store must use to increase its profitability.
1. Increase Your Sales with Exclusive Offers
Now that you have created your amazing eCommerce store, its time to find the best ways to skyrocket your sales and enjoy the fruits of your labor.
The most successful way to achieve it is to create a landing page that will promote specific products and give your customers special offers that will be hard to miss.
If you're searching for a way to connect your landing pages with your customers' inbox, here is a technique that you should implement as soon as possible.
To get the most out of your landing pages and hit your KPIs you should consider setting up an automated workflow that will send emails to people who visited your landing page.
Since people's short attention span can sometimes be an obstacle to realizing the true value of your products, reaching their inboxes with an amazing message will supercharge your landing page conversion rate and, ultimately, your sales.
Here's an example from Bed Bath & Beyond: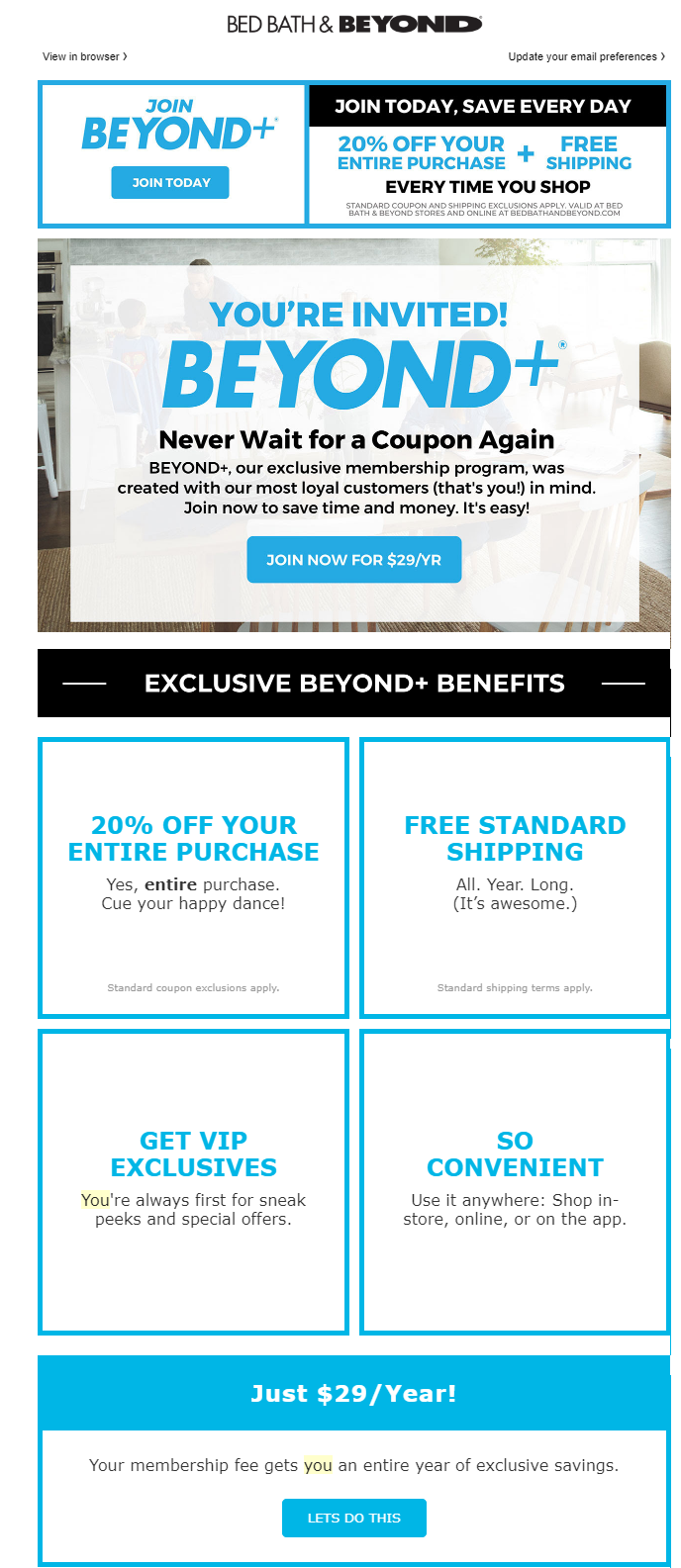 What stands out is that the campaign was structured around the idea that the offer was a real bargain, highlighting the cheap annual price and showing the exclusive benefits.
To take advantage of this technique you need great email marketing software to craft your amazing emails and a landing page builder to deliver a post-click experience that will magnetize your customers and incentivize them to take your CTA.
2. Restore Lost Revenue with Cart Abandonment Emails
Getting more customers to visit your online store is, undoubtedly, the best way to increase your revenue.
However, one of the most common problems that online businesses come across is the issue of cart abandonment.
Your potential customers can turn into cart abandoners when they leave their carts without completing an order.
More specifically, statistics show that 34% of them abandon their carts because they aren't ready to make a purchase, 27% due to slow delivery or poor returns policy, while 24% of them were forced to abandon their carts due to complex website navigation.
To combat this problem, your online business must find a way to fix cart abandoned cart issues and get your customers to complete their orders.
The best technique to solve it is to deliver a powerful incentive in the form of an email campaign that will be triggered after your potential shopper leaves your website without purchasing.
To understand more, let's see a great example from MAC:

With cart abandonment automation you will be able to remind your customers about their unfinished order and incentivize them to go back to your store and hit the finish button.
As MAC's email shows us, you should make your cart abandonment emails as appealing as possible, reminding your customers what they left behind and giving them an easy way to go back and review their orders.
Considering that the average open rate for cart abandonment rate reached 69.57% in 2019 worldwide, it is absolutely necessary to come up with exceptional cart abandonment emails to restore your lost revenue.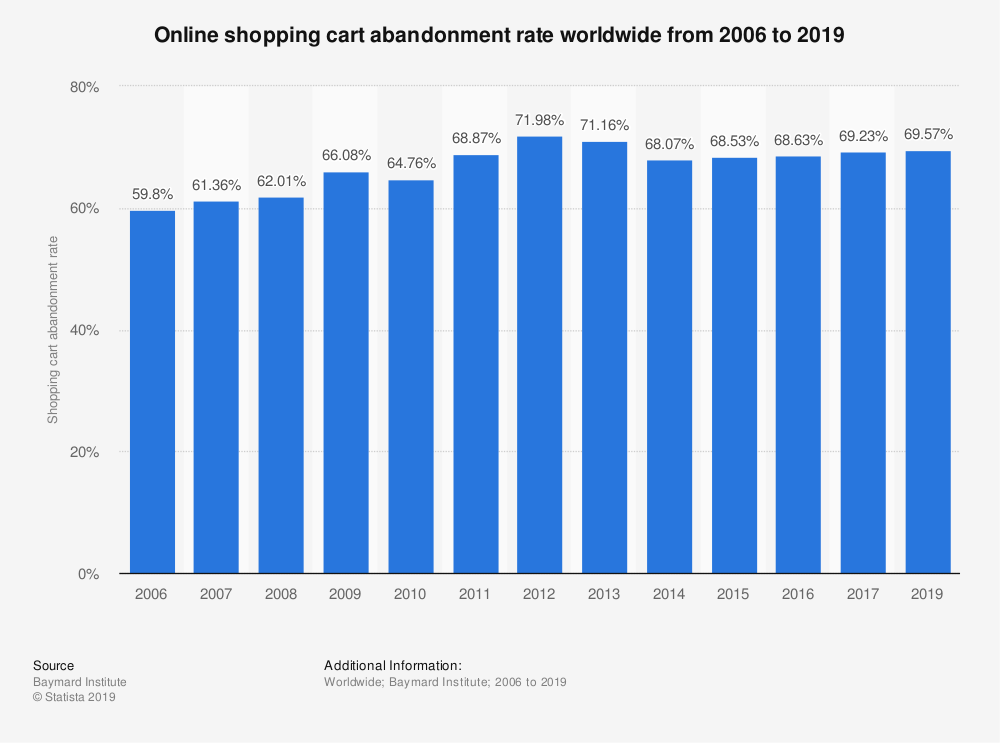 And to make sure that your recipe will work, try to equip your campaign with extra discounts and free shipping to make your customer click no matter what and see your sales rise.
3. Greet New Customers with Welcome Emails
Since it is impossible to greet your customers in real life, giving them something that will inspire trust in your online business is a great way to build a great relationship with your potential shoppers.
Welcome emails, in this case, can be the equivalent of a firm digital handshake to inspire this trust.
A friendly greeting can earn you favor points and showcase the creativity and quality of your brand.
Here's an excellent welcome email I received from Chubbies: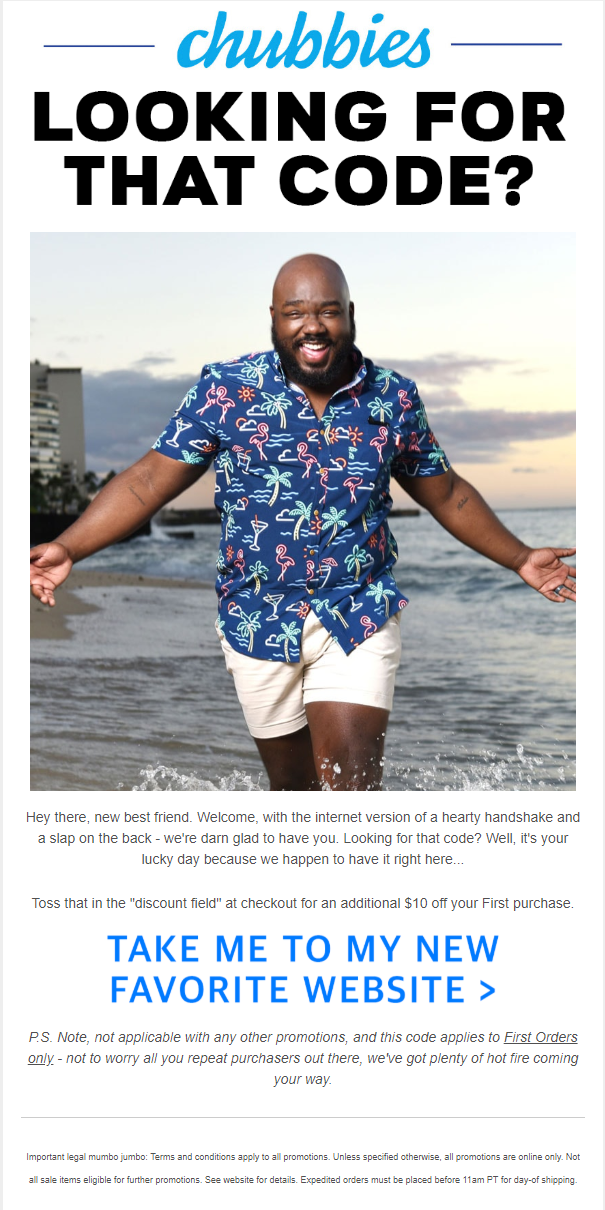 Chubbies has one of the greatest welcome emails out there.
As a brand with a unique email marketing tactic and social media presence, Chubbies focuses on delivering campaigns that have the right amount of personality and benefit.
The brand takes time to give its subscriber the "internet version of a hearty handshake and a slap of the back" along with a great new member discount to show their appreciation for signing up with them.
Using a discount code and great copy can give an excellent first impression to new potential customers who will see your welcome email as a statement of appreciation and value.
4. Refer a Friend to Get Extra Rewards
Referral marketing is nothing new to the world of sales.
According to the referral marketing definition, referral marketing is "deliberately encouraging your customers to tell their friends about you.
As word of mouth marketing is one of the most effective ways to promote a brand, getting yourself in the world of referral marketing is an excellent way to increase your sales in a less sales-y way.
Since eCommerce stores have a lot of competition to deal with, getting your loyal and satisfied customers to advertise your brand makes your CTA more convincing and trustworthy since it comes from a friend rather than an impersonal brand.
By setting up an automated workflow to get your customers to refer their friends is a great technique to attract more attention to your store and give your customers and their friends amazing deals.
After all, it's a win-win situation for everyone!
While you may find numerous campaigns from various referral program examples out there, American Giant has an excellent example that satisfies your existing customers and incentivizes them to get new ones aboard.

5. Reward Your Loyal Customers for Better Customer Retention
Customer retention is the best way to give your sales a boost without going through the extensive process of nurturing them anew.
As a more efficient and cheap way to reach your KPIs, customer retention is directly influenced by your loyal customers who have a higher conversion rate and are more likely to make frequent purchases from you.
To take advantage of this technique you need to revive your customer loyalty program with exceptional email campaigns that will show them your appreciation and offer them special rewards.
Here's another great email from Bed Bath & Beyond that gives customers an exclusive deal they can use regardless of marketing channel:

Improving customer retention is your ticket to grow your sales beyond expectations.
And since the world of eCommerce is highly competitive, finding loyal supporters rather than one-time shoppers will help you achieve your goals much faster.
Takeaway
Using marketing automation can be a powerful tool you have to use in order to be victorious in the eCommerce game.
From the simple welcome and cart abandonment emails to the more complex referral and customer loyalty emails, you have plenty of arrows in your marketing quiver to increase your sales, achieve long-term growth and shoot your biggest competitors down.
So, next time you want to skyrocket your eCommerce sales, use these 5 marketing automation techniques and see your sales land to the moon.