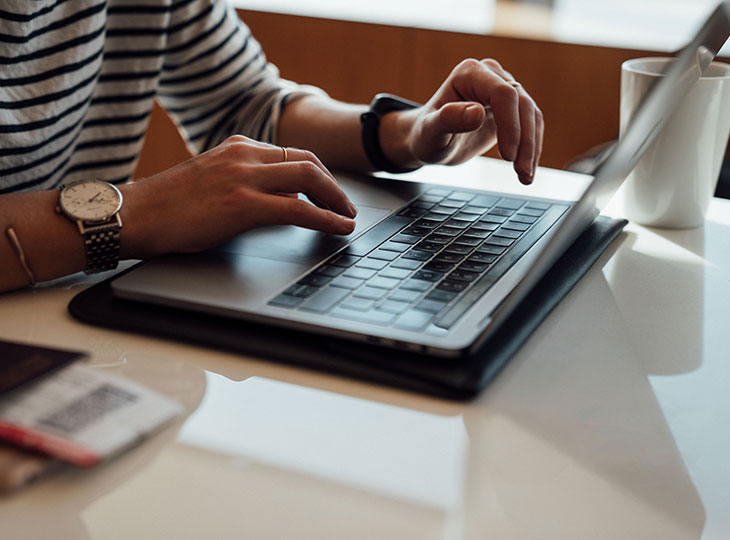 The prosperity of your business revolves around your website. If you need to compete globally, you need to boost the traffic visiting your site so that your brand is visible and easily recognizable to your visitors. Now the question is how to rank your website as soon as possible-may be say over six months to help you start getting a steady flow of customers?
Our blog unfolds the mystery …so sit back as we walk you through the pillars of SEO that will boost your website traffic in six months.
Pillar One (Focus on Gratifying your users)
What does it mean to gratify your users? Well, it means that searchers should have a seamless experience on your website.
To illustrate the importance of user experience to organic search engine practices, here is a quote from John Mueller, head of webmaster Trends at Google:
"I see lots and lots of blogs talking about user experience, which I think is a great thing to focus on because that essentially kind of focuses on what we are trying to look at as well. We want to rank content that is useful for them(Google search users), then we want to rank it."
So the main takeaway here is that Google values user experience. How do you go about improving your user experience on your website?
Improving UX starts with Technical SEO
There are two parts to Technical SEO. These are:
High Impact Technical issues
Low Impact Technical Issues
Before we jump on all the aspects of Technical SEO to improve UX, let me narrate you a story:
In 2016, a company based in the US came to our company for help on their organic search engine optimization services. They were doing well from many different perspectives– social media and other aspects of their business. But they needed to improve their organic search performance.
The first thing we did was that we ran a complete SEO audit, and because it was an eCommerce website, we wanted to make sure that the website was built on a strong foundation. We focussed mainly on the Technical side and the UX side of the website.
In the audit, we covered all kinds of stuff including
Navigation
Site architecture
Duplicate content
Thin content
In the event of finding and then fixing all of the above technical issues, we were able to increase the organic search traffic of our client by more than 90% in less than six months.
Now that you know the power of your website's technical performance, I will show you the high impact actions you should focus on.
High Impact Technical issues
Optimize your site's loading speed
A slow website is one of the most painful experiences you can have online. A slow-loading website hurts your organic search performance and can hurt your business as well.
According to Hubspot, "A one-second delay in website loading speed can reduce conversions by 7%."
That is the bad news, but the good news is that increasing your website loading speed can also have the opposite effect.
Mozilla Firefox reduced their average website loading time by 2.2 seconds which increased downloads by 15.4%
The practical measures you can take to start reducing your website loading speed as soon as possible are:
Benchmark your current speed.
You can accomplish this by using the Pingdom tool. Go to tools.pingdom.com. Enter your URL. Run Pingon 5-10 times from different locations to find an average loading speed of your website.
This average speed will work as a benchmark for improving the loading speed of your website.
The one thing that will determine how fast your website loading speed is your Web hosting service.
You can make all sorts of micro-changes to increase your website's speed, but nothing will work as well as your web host.
Make sure your website is mobile-friendly.
The majority of all traffic that is coming to your website is through mobile phones.
According to Smart Insights, "Mobile digital media time in the US is now significantly higher at 51% compared to desktop (42%)."
The best way to check your site for mobile-friendliness is to use Google's tool. Open up Google and type a mobile-friendly test. Enter your target URL and click Run Test to get started, and after the analysis is complete, Google will tell you whether or not your site is mobile friendly.
So what do you do if your website is not mobile friendly? Well, there are a few options.
The first option is that if you have the capital to invest, reach out to web design and web developing companies in your local area.
Create a job posting on upwork and hire a freelance web designer. It is usually more affordable than hiring a company. You just have to be comfortable working with people outside your country. They often tend to be the best workers that you will encounter in your business.
The third and most affordable option is to Do It Yourself. This option will depend on the CMS. For example, if you are using WordPress, all you need to do is to use a responsive theme, and there are plenty of free and paid themes available.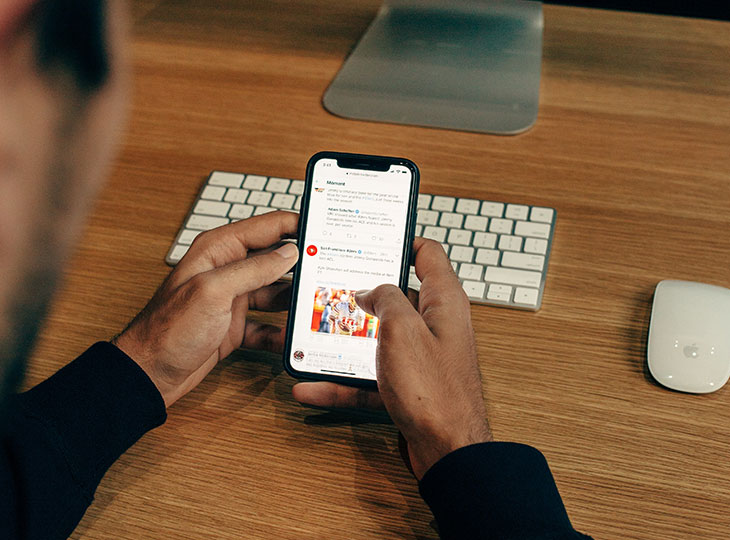 Improve your Site architecture.
There are three primary objectives that you need to achieve when you are structuring your site architecture.
Improve UX, which means how easy it is for users to go through your website.
Improve crawling and indexing because you will want Google to crawl all your pages so that the search engine can index them.
Build website authority. If you develop excellent site architecture, you will be able to send precious backlink authority through your entire website and to your most important pages so that your website becomes more authoritative. As your website becomes more authoritative, it becomes much easier to rank.
Micro Technical issues
Handle Broken Links and 404 errors.
To find broken links, all you need to do is to use a free tool such as Brokenlinkcheck.com, and once you are there, just enter your URL and click Find Broken Links. Lastly, export all these broken links that the tool finds an SEO campaign sheet that you are using. You can then go through and start fixing these broken links.
If you are using WordPress, you can use a plugin called Broken Link Checker, which will perform the same function as Brokenlinkcheck.com.
To handle 404 errors, there is a different strategy required. In most cases, you just want to let a 404 page be a 404 page because it works as a signal to Google that you want that page to be removed from the index because it no longer exists. There are certain circumstances when you do not want individual pages to continue as 404 pages, especially when your page has backlinks.
There are two options to handle this case:
You can redirect the 404-page containing backlinks to a relevant page.
If there is no relevant page, then you can redirect the page to your homepage.
You can find 404 errors by using Google Search Console.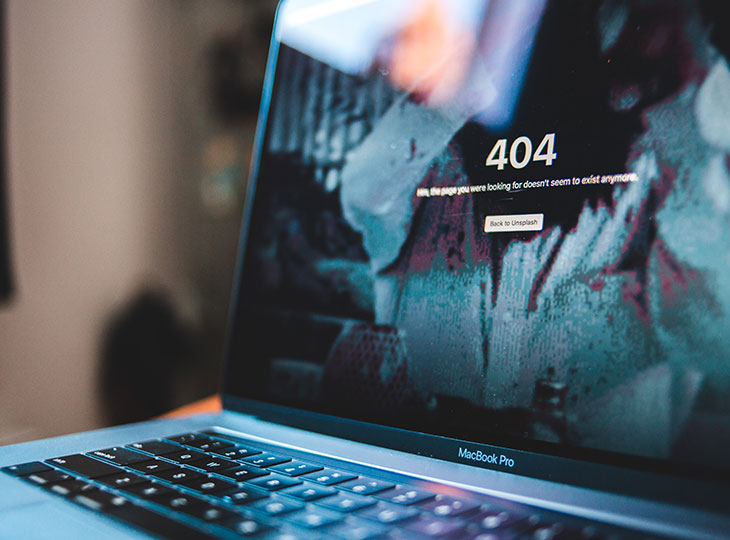 Redirect Issues
There are two types of redirect issues
302 Redirects
Redirect chain
302 redirects- The main reason you want to fix 302 redirects is that they do not pass link equity. You can find 302 Redirects by using Screaming Frog SEO spider.
Redirect chain- First of all- What is a Redirect chain? A Redirect chain occurs when you have a Redirect redirecting to a Redirect.
A————————-B————————-C
Here you can miss out on precious link equity as a result of the unnecessary Redirect.
So the way to fix this issue is to redirect the other page to the Live Page simply. Doing this will let the LInk equity flow directly to the Live Page instead of through a buffer.
You can find Redirect chains by using Screaming Frog SEO Spider.
Thin Content
This issue is most familiar with eCommerce websites. Thin content is any page that does not add any value to the user. Thin content is something when your page does not bring anything new to the table. Google's Panda Algorithms hates thin content. These pages either need more content or need to be eliminated because they will hamper your ranking.
You can find Thin content by using Screaming Frog SEO Spider.
Duplicate content
Duplicate content occurs when more than two pages on your website have the same content. Duplicate content does not add value to users.
You can find duplicate content using Siteliner.
Pillar Two (Satisfying Search Intent)
The first stage of this process is to find keywords and build your database. Three methods to find keywords and content ideas are:
AnswerThePublic-
All you need to do is to enter a keyword phrase. It is better if you enter a broad phrase because then you get more long-tail ideas out of that. After you have entered your keywords, click on questions. After your analysis is complete, click on Download CSV and add all the ideas to your keyword master list.
Use relevant Forums-
Open up Google and enter a single search string such as the Student Room. Then just go into the first one that you find and take note of the categories because these are the topics you can expand on to find new keyword ideas. Now go into a section and copy all of the ideas that have user engagement around them. Then add them to your keyword master list.
Use Quora-
Go to Quora.com and enter a topic in the search bar on the right-hand side. Go into the topic and copy all the ideas you find have a lot of user engagement around them.
Now you have a list of keywords. You need to find a way to filter and prioritize these keywords to target those keywords.
You can use five qualifiers to filter your keywords. These are:
Search Volume: Go into the Google Keyword Planner and enter your keyword. Now the Google keyword Planner will show you exactly how much search volume this specific keyword phrase and other related keywords are getting.
User Signals: People communicate their ideas by engaging on a specific platform and commenting on things, liking, and voting. These are all signals that they are interested in a particular topic. This is very important because you are getting validation that the keyword content idea that you want to incorporate has relevance to the people in your industry.
Google Trends: This shows you how well a particular idea is trending at a particular time. Go to Google Trends and type in your keyword.
Social signals: You must find how well a keyword has performed on social media. You can find this information on BuzzSumo. Go to BuzzSumo.com and enter your idea. Then BuzzSumo will show you all the social shares your idea has generated.
Link worthliness: This implies that the websites in your niche are willing to link to pages about this particular topic. You can use any popular link analysis tool for this purpose, such as Ahrefs, Majestic, or Open Site Explorer.
Develop Your Search Intent Strategy
Satisfying search intent is the most critical part of the process because if you do not satisfy search intent, there is a very high probability that your website will not rank.
The good part is that it is very trivial to satisfy search intent correctly. You need to Model your competitors who are ranking on the first page for your target keyword. Just look at the first page and model what is currently ranking. If all the results are tools, you know that you need to create a tool and not a three thousand word article. In other words, all that matters is how you will satisfy search intent and give the users what they are looking for.
To create effective keyword content, there are two essential things to be kept in mind:
Whatever page you are using to target your keyword must be different than what is ranking currently.
Your page must be ten times more valuable than the current ranking pages.
Few methods that can help your pages stand out against your competitors are:
Challenge industry norms: This primarily applies to blog posts. Challenging industry norms is a very effective way to attract attention. Make a list of all the industry norms or standard practices within your industry and then figure out how you will disrupt those ideas.
Gather a unique perspective: Create your unique data for a unique perspective.
Tell relevant stories: stories are compelling, and we use them to make sense of the world. The good news is that storytelling is nothing more than a skill you can develop. The stories help solidify the content that you are injecting into your pages.
What do you do after you have created an entire keyword-targeted page?
Promote and build backlinks: Every single page of your site will need backlinks to make it to the top.
Remember the following tips while building backlinks!
Relevancy is king: Focus on prospects that are strictly relevant to your business.
Authority is Queen: Find a website that is absolutely relevant to yours and has much authority.
Conclusion:
You can make your brand appear on the first page of Google in less than six months if you follow the aforementioned guidelines. You need to think from the user's perspective while designing or remodeling your website and the underlying mechanism of the search engines.
Please share your feedback and questions with us about this article by visiting our contact page.