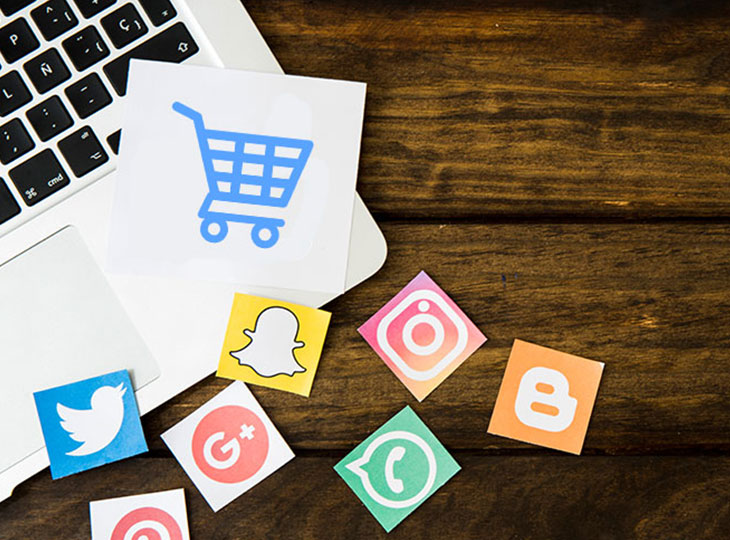 Earlier social media served as a platform to connect people worldwide. Over the years, this platform has evolved to play a critical role in online shopping. On average, every person spends about an hour a day on a social networking site. Thus Brands have realized the power of social networks in the role they can play in selling their business online.
In the modern, digital era, social media and e-commerce have become inseparable. Businesses make use of social media to build a relationship with their customers to increase sales and bring in more revenue. Today, the majority of people buy something because they have seen it on a social media platform.
However, social media eCommerce is not as simple as it sounds. If you are thinking you can start promoting your business by simply creating an account on some social media channel, you are mistaken!
You require eCommerce SEO marketing services to set up a strategy for marketing your products online on the social media platform.
In the face of intense competition, you need to devise innovative techniques and tools to draw customers towards your business.
1. Instill trust and confidence in your product
Customers always prefer to make an informed decision when they intend to purchase a product online. They cannot see the product that they are buying on an e-commerce site. So, Reviews, feedbacks, and testimonials from other customers assist in making a decision.
It is an excellent idea to include user-generated content and testimonials on your social media because potential buyers feel more confident purchasing your product.
2. Grab the attention of your audience
You do not necessarily need to resort to expensive modes of advertising on social media sites. Ingenious tricks, such as putting up contests on a social media channel, will work wonders by engaging the interest of the audience in your product. The days when retailers host discounts for their products are the biggest shopping days. Such a kind of sales promotion is imperative because it encourages not only existing customers but also adds new ones. Offer prizes to all the participants. Offering giveaways is an excellent way to generate trust and loyalty in your product, which will eventually reap an advantage in the form of a large number of leads.
3. Run deals to promote your product
Promotional deals are a great way to boost sales and reap the advantage of seasonal opportunities. Some of the most common promotional campaigns are:
Coupons and discounts
Flash sales
Buy one get one free
Free samples
Tripwires
Recurring sales
The offers mentioned above are available only for a short period, and customers generally do not like to miss the opportunity. These offers create a sense of urgency and end up increasing sales.
Social media advertisements help to draw millions of views to your page and thus increase sales. Social media sites do not provide sufficient organic traffic. Hence additional efforts need to be put in to attract more and more target audiences towards your page.
Social media advertising increases the visibility of your brand.
Social media advertising increases loyalty towards your brand.
Social media advertising is less expensive than traditional methods of advertising.
Conclusion
Social media is a tried and tested method of communication. Through this media, you can directly communicate with your customers. Customers visit social media sites umpteen number of times in a day, so you have ample opportunity to connect with them.
Once you have established an emotional connection with your customers, they will keep coming back to you with more and more business.
Social Media Marketing has become a trend for businesses to boost sales of their products. Both marketers and audiences rely on this platform to meet their respective objectives. So you must make efforts to know your customers and to compose the kind of content that is pragmatic and can engage their interest in it.