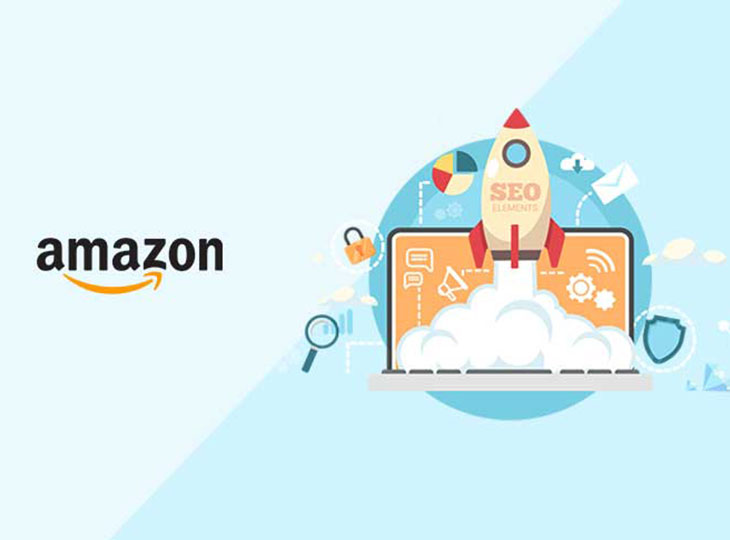 Amazon is a buying platform for visitors. A visitor visits Amazon with the sole intent of purchasing a product. The main question to be considered is:- From amongst a pool of similar products, which seller's product will the buyer purchase?
Now, two critical aspects of Amazon are:
Amazon contains an inbuilt search-engine to facilitate the search of products. Therefore, Search Engine Optimization or SEO has to be there for Amazon too.
Your product needs to be visible to a potential buyer because he chooses from amongst a pool of similar products. Amazon SEO calls for not only an improved search engine ranking but also an increase in sales.
How does SEO on an Amazon webstore work?
Amazon's product ranking algorithm is A9. The algorithm makes use of many parameters to determine which products to throw on result pages when a buyer enters a product in the search engine of Amazon.
Some of these parameters are:
How relevant your keywords are.
The preferences of previous customers while making a choice.
The number of times customers choose a particular product for themselves.
We can classify A9's ranking factors under two main groups-
1. Explicit
Product Price: A product tagged at a price much higher than that of competitors is bound to turn its ranking down.
Supply of Stock:A product that runs low in stock will eventually lose its ranking.
Product Title and Description: Your product should bear relevant titles and descriptions for your product to be able to rank high.
2. Inexplicit
The velocity of sales: The more products you sell online, the better will be your rankings on Amazon.
Some Amazon Conversion Optimization Best Practices for Amazon store are:
1. Product Title Optimization:
Amazon considers the presence of the following elements essential in the title of a product:
Brand
Product
Material
Quantity
Color
By including these elements in the title, the customer gets engrossed in the product. Better customer engagement improves the ranking of the product.
2. Research Keywords for your product:
Select a few top-selling products that enjoy top reviews and ratings from customers. Research on the keywords employed by them. Select the matching keywords that closely relate to your product using the Amazon Keyword Research tool.
3. Price of your product:
Analyze the prices of products of your competitor. If your product bears a price tag much higher than that of the products lined up in competition, you are most likely to lose the race.
4. Amazon Product Images:
High definition and high-resolution images of products are always a welcome feature for online buyers. They can zoom and have a clear view of the product that they wish to buy.
5. Good product description:
Highlight the positive aspects of the product in your product description to persuade the buyers to purchase your product.
6. Organize the product features in bulleted points:
Neat and clearly defined product features organized in bulleted points are more appreciable and pleasing than long lengthy paragraphs.
7. Availability of Product Stock:
Always ensure that your product never runs out of stock because then your product ranking will suffer.
8. Amazon's Backend Search keywords:
These are the keywords that are not visible to the customer, but they play a vital role. Backend Search keywords can be the words that were left out from the title of the product or misspelled words that buyers use for a product. They can also be the words used in some other language for a product or some other synonyms of the product.
9. Reviews and Ratings of a product:
Positive ratings and reviews about your product by other buyers help in increasing the ranking of your product.
10. Use FBA for your product:
The Fulfillment by Amazon or FBA is more like to offer greater visibility of your product on Search Engine Result Pages.
Conclusion:
This blog will help you gain an insight into the working of the A9 algorithm and tips to boost your visibility online. You have to keep pace with the ongoing trends and algorithms to remain in the top Search Engine Result Pages.