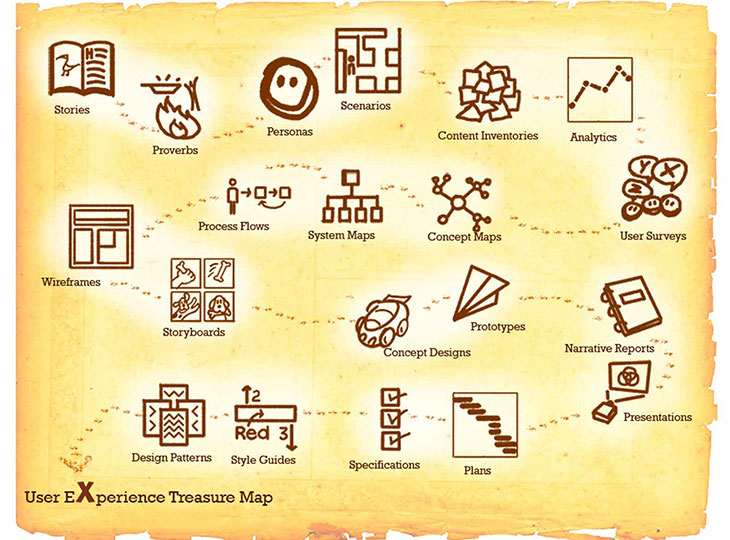 Role of UI/UX Designers and Online Marketing experts in conversion optimization
'Website conversion'-what does the term imply and who are the people who make it happen? Suppose a visitor visits your website with the intention of making a purchase. He finds the offers enticing and ends up buying the product. Then, you have achieved Website Conversion for this particular client. Website conversion means when a visitor to your site takes an action that you want him to take. People visit websites for so many purposes to purchases a particular product from an online store, downloading a video, software or app, creating an account or merely registering as a member. Our motive is to turn visitors into potential customers by making them complete the task for which they visited our page.
Here comes in the role of
UI/UX Designers and Online Marketing experts.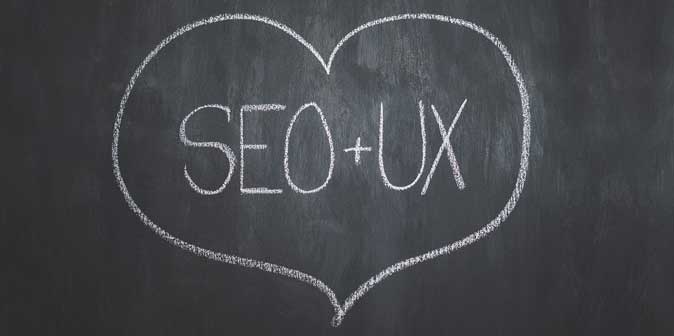 Website conversion is not as simple as it sounds.
It involves an entire team of designers, marketers, researchers, SEO and other specialists.
As is aptly said "The first impression is the last impression" the customers visiting a website interact with the system through a user interface(UI). The look and feel of your site is a crucial feature. The ease with which a visitor can interact with the system through a mouse, keyboard or light pen, etc., the appearance of the display screen all depends on the expertise of UI/UX designers.
UI determines how exactly an application program or a Web site invites interaction and responds to it.
A good UI should boost website conversion whereas a poorly designed UI will confuse your visitors and bring down website conversions resulting in a loss to the company.
Ryanair.com, an airline search engine was lately developed by Zartis.It helped passengers explore and fix up their travel information.This search engine made the company suffer an enormous loss.The design of the website was a major hindrance. Sometimes a website's design overshadows other important factors such as SEO. Thus, UI/UX designers hold an incredible amount of influence over the years in the design of a website.
Before we go into the design and development phase, the opinions and suggestions of some renowned marketing experts would be greatly welcomed.
 The views of web content writers are very critical right in the planning stage itself. So, the first planning meeting should include the content writer instead of being given importance towards the end. –Ann Handley, the Chief Content Officer of MarketingProfs, a columnist for Entrepreneur magazine and author of the Wall Street Journal bestseller – Everybody Writes: Your Go-To Guide to Creating Ridiculously Good content.
 While creating a website, you may not know what is going to be best from the usability point of view. So UI/UX Designers need to be counterintuitive. For this, create a minimal design and continually test it by using UserTesting.com or Optimizely, and once you have winning combination you can then clean up the design and make it look pretty.-Neil Patel, the co-founder of Crazy Egg, Hello Bar, and KISSmetrics. He helps companies like Amazon, NBC, GM, HP and Viacom grow their revenue.
 What's more important in the design of a website?The visual and usability aspect or the goals and objectives of the organization?UI/UX designers need to strike a balance between the two.Asking questions that would help the client understand the value of a successful project to their business will be a great job done!-John Jantsch the author, speaker, and marketing consultant who specializes in assisting small businesses. He is the author of various books including the Wall Street Journal bestseller Duct Tape Marketing, The Referral Engine, and Duct Tape Selling.
 Why do online marketers continually refine websites through small incremental changes -because pages designed for conversions demonstrate a higher level of engagement and prudence.Thus, UI/UX designers should also have an insight of the future while accomplishing their task. Continuous changes are the essence of a good design.-Mickie Kennedy the founder and president of eReleases, a leader in affordable press release writing and distribution services.
What is more important in a website?-a Beautiful design or the ultimate objective of the website? Consider the following aspects also-
-Measures to generate traffic to your site require attention.The role of SEO is crucial in the early design phase.
-How would you convert visitors into customers, followers, subscribers etc.?The role of marketing automation is nevertheless important
-Which technology would help you develop a functional website?Think of the technology first.The  Design phase should follow.
-Dan Olson – the Co-Founder and CEO of UpCity.com, the industry's most robust SEO software and inbound marketing platform designed to serve businesses and digital agencies achieve local digital marketing success.
  Web sites incorporating well crafted, high quality, aesthetically appealing videos have better conversion rates. So, UI/UX designers should place prominent videos on the homepage and other key areas of the site.
-Christian Vedder owner of  Viral Video Marketing LLC, a video production agency specializing in video marketing, video SEO strategies.
How are we going to achieve our ultimate goal- to get a user to take action and improving your conversion rate? Conversion Optimization Tools help you find ways to improve your conversion rate and improve usability on your website. Marketing plays an indispensable role in Conversion optimization.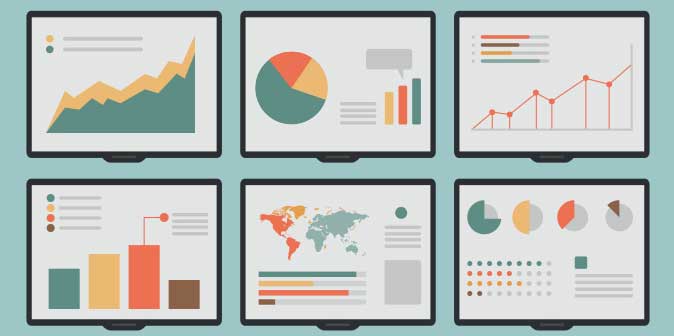 Some common marketing services are:
Recommendations
-What does the customer want?Behavioral analysis is a method that helps in analyzing the needs of visitors. Placing the recommended on the Landing page is a feather in the cap.
Targeted Offers
–  Based on the behavioral and demographic information the right promotion for the right customer is important.
Ratings and Reviews
-User-generated ratings, reviews and feedback help in boosting conversion rates, which helps in engendering visitor's trust.
Email Personalization
– Email which has features like chat, etc. , which can be customized according to the requirements of the user are more desired and sought after.
Chat
– As consumers tend to quit sites after only three clicks, chats that are proactive as well as reactive should be incorporated.
Co-Browsing
– Tool for support agent infrastructure (text chat or call) to assist customers in transacting online.
Feedback of customer
– Feedback about products, services, and online experiences are captured through carefully analyzed structured and unstructured data.Feedback helps in optimizing a website.
Automated Guides
– Predetermined steps allow a customer to understand better product features, and options to assist with the selection process.A visitor finds it easier to navigate through the website with the help of these automated guides.
Re-Targeting
– Track the browsing and search history of clients and place an ad offering relevant content.
In Website Optimization, it is also important to text in customer's personal information.This information is used to identify the customer needs, his paying capacity,  demographic needs and so on.An exquisitely designed Landing page helps us achieve this.These are the pages that help convince the visitor to provide you with his or her information in exchange for a high-value offer.  They are the best way to convert a person into a lead.
Some Landing Page Conversion suggestions are as follows:
1. Consistency
The information that appears anywhere on the website should be consistent. Inconsistency in the facts you present will be an annoying factor for potential customers. For instance, if the landing page of your site mentions that you have 100 stores across the country, but the actual site says 80, it is disastrous and tarnishes your credibility in the market.
2. Incremental Changes
Completely redesigning your landing page may not be welcomed by your clients.The visitors get accustomed to the look and feel of a particular website.Completely changing the site can confuse them. Sometimes in the event of changing the landing page of a website, businesses forget to think from the point of view of the customers. Making cumulative changes help you state the changes that caused conversion rates to decline or rise. Completely changing the landing page will not be much of a help in this respect.
3. Narrow your Focus
Your landing page should have one, and only one calculated action in mind. The more the calls-to-action, the more the confusion. So make it as clear as possible for your prospects what it is that you want them to do.
4. Test Different Phrasing and Formatting
The way you phrase your call-to-action, value proposition, and the headline can make or break your landing page's conversion rate. When presenting a call-to-action, make sure you don't jump the gun. Instead of "Create an account now", try "Sign me up!" or "Get me started!". The first one sounds selfish, implying that they Creating an account will benefit you whereas the latter reminds them of the benefits that are being provided to them.
5. Create urgency
Creating a sense of urgency on your Landing Page compel visitors to act quickly. For instance, "Limited Time Offers", "Hurry", "Rush.", etc. compel visitors to take action.
6. Use Directional cues
Directional cues help in directing attention to what's important. Such Directional signals can be arrows pointing towards a particular information you want a visitor to see, or a  person in the image looking at the call-to-action button.
7. Credibility Indicators
Use previous client testimonials to supplement the point about which you are trying to convince your potential customers. In general, a potential client feels more convinced when your website incorporates such testimonials.
8. Relevance
The copy on your landing page should be similar to the one in your ad. If your ad makes a promise, make sure that your landing page immediately assures the reader that they will still find the promised features after clicking also.
Website Conversion is a blessing for e-commerce.The apparent benefit of CRO is that it will allow you to sell more to your store without getting more traffic. This means greater revenue and also greater profits (since you're not spending anything extra to sell to these customers).