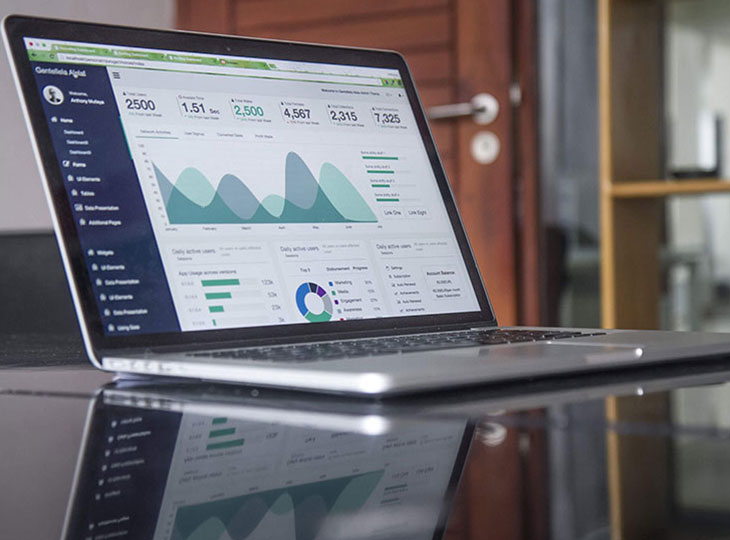 Why is data mining important for content marketing?
As a precursor to discussing the importance of data mining for marketing content, first, review the amount of data in circulation in terms of numbers. This will allow you to understand the immensity of data, the importance of mining it, and the implications an organized database can have on various marketing strategies:
As per Frobes

more than 90% of the data in the world has been created in the last two years alone.
Currently, we are outputting 2.5 quintillions (1012 million) bytes of data every day.

As per TechJury  Americans use 2,657,700 GB of internet data every minute.
As per Wikipedia — Wikipedia users publish 600 new page edits every minute
As per Dzone  YouTube users watch 4,146,600 videos every minute in 2017.
Facebook is a storehouse of data, capturing data about almost everything about customers- their likes, dislikes, the kind of articles, blogs that they are interested in, their mention in social media and so on.
The world's largest database is on Facebook and is consumed by brands and businesses to strategize their marketing campaigns on social channels. This gives content marketing a boost and fetches a higher return on investments for the respective brands.
People spend an average of 7.2 hours exploring, discovering, watching, and reading online content. Hence original, engaging, and good quality content is in high demand. Your content communicates your brand message to your consumers, educating and persuading them to purchase your product or service.
Advertising forms the core of any business strategy, and moreover content marketing has revolutionized the entire concept of marketing strategies. Today 70 percent of the people discover a brand or a business through articles rather than adverts. These statistics reveal the importance of divulging more budget towards creating reliable content.
Your content marketing data needs to be thoroughly researched and validated to target the right demographics and make the most out of your marketing budget.
Content marketing is no child's play. We can say that though it produces effective results, creating and marketing good content is a gamble. What may interest you might not necessarily interest the other person after all!!
However, such ambiguities do not trivialize the importance of content marketing. You need to get the better of the issues concerning content marketing by targeting specific audiences.
Data mining comes into play when you are aiming to gain insight into a particular subset of the audience that is interested in your business. Understanding your buyer personas is the crux of the entire strategy. Buyer personas are concocted yet generalized representations of targeted customers. Once you know your audience or consumers, you can very easily create content that engages their attention and prompts them to make a purchase.
You cannot serve Chinese cuisine to a person interested in conventional Indian food.
The importance of Data Mining underlies the realization of the right kind of demographics for your business so that you can serve them with a useful piece of content.
Buyer personas are helpful in the following ways:
Marketers can have a deeper understanding of the potential customers.
More effective marketing campaigns and strategies to acquire and retain customers.
Businesses can attract potential customers at a much lower cost.
Helps develop products and services that cater to the business personas.
Marketing campaigns can be tailored as per the needs of a specific type of business personas.
Buyer personas help in writing content to the targeted personas.
Data Mining accomplishes three main goals of content marketing:
1. Data Mining helps you locate your target audience
Knowing your target audience can fetch you a better ROI. Once you know the people that are interested in your brand, you can serve them better. You can prepare content tailored to meet their requirements. Hence you are equipped with a proper content marketing strategy. Tracking and monitoring metrics will help you target the right audience with the right piece of content. Without knowing your audience, writing to them will be like trying to hit the bull's eye in the dark.
These metrics include:
Brands and businesses searched for on the search engines.
Social media followers
References on social media
The various sources of traffic
Overall Visibility
Scrutinizing and analyzing this data helps you study the behavioral patterns of your target audience and the content that will be most suitable to them.
2. Conversion
The importance of content marketing in boosting conversion rates cannot be undermined. Data mining helps in conjecturing the type of content that will help in converting the customers. Databases can help study consumer behavior and hence convert them easily.
Value, relevance, and clarity are the three most important aspects of a content marketing strategy, and data mining helps you achieve just the same.
3. Retention
Having a well-planned strategy of conversion for your targeted audience is just one side of the coin while retaining your existing customers is another.
Your content marketing strategy lays down its role in retaining its customers and formulates a strategy for doing so.
You need to analyze specific metrics uncovered by the process of Data mining:
Click-through rate
Number of subscribers
Average time spent on the website
Level of customer satisfaction
How does data mining help in understanding consumers?
A large business caters to a vast audience. Each consumer differs in behavior.
Understanding consumer behavior cannot be based on predictions and assumptions. Rather, statistical methods and procedures are required to gain insight into consumer behavioral patterns.
Contemporary Data mining studies consumer behavior by identifying behavior patterns within the data that is already available. Traditional Data mining, on the other hand, involves processes to compile and extract data. This data further helps in drawing inferences about consumer behavior patterns
Two factors can contribute to the failure of any marketing strategy:
Lack of awareness amongst users about the advertised goods and services.
Lack of information about users and their likes and dislikes.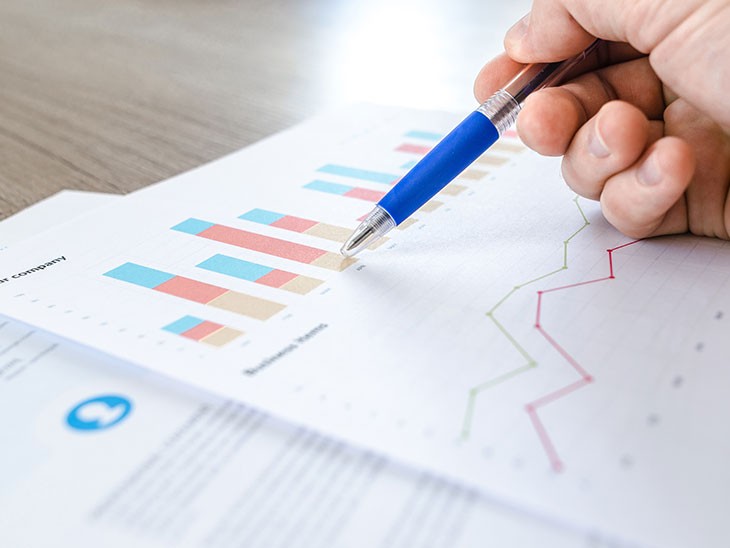 Data Mining helps combat such issues using the following tools and techniques.
Competitor Analysis : Data Mining utilizes the technique of Competitor Analysis to study the prices, branding strategies, and how they portray information on their portals. It informs you of what goods and services they serve their audience with.
Once you have such knowledge at your disposal, you can utilize it to your advantage. You can create relevantly enticing content and utilize it in formulating your content marketing strategy.
Extracting useful data from websites : There are countless websites and other online sources through which meaningful information can be gathered and saved for reference. Extracting such data such as product descriptions, customer reviews, and feedback, and competitors' strategies save you the time researching relevant data. You can gear yourself with a great marketing strategy incorporating valuable content and techniques.
Creating a database for marketing : It is an excellent practice to maintain a database about potential customers for the successful implementation of marketing campaigns. Such databases contain information about the social profiles of prospective buyers on Facebook and Twitter, their email addresses, and company names. The database serves to be very handy when you are structuring your content and formulating strategies for your marketing campaigns.
Consumer databases on social networking sites : Social networking sites are a great source of information about consumers. You can assimilate information regarding their likes, dislikes through the content that they share here. Data Mining helps you tap all relevant information for more effective marketing strategies. Also, when you know about your customers, you can target them with content that is created specifically for them.
Gathering offline data : You cannot solely depend on online data resources for your database. There is much information that is available offline, such as books, journals, magazines, newspapers, that you require to complement your database with. This data can be accessed as per ones need be i.e. over cloud or formatted spreadsheets, forming valuable input to content marketing strategy.
Categorization of Collected data : Data mining and Data warehousing are never complete if the data is not organized in proper categories and taxonomies. Categorization helps you prioritize your data. Information retrieval becomes easy during marketing campaigns.

Content marketing

also benefits from categorization and taxonomies because the categorized database provides valuable input to your content.
Deriving Insights from the collected information :

Deriving insights from your database and predicting outcomes is an essential part of the data mining technique. Based on such insights, future outcomes can be predicted, and marketing campaigns can be planned accordingly to yield better results.
Thus data mining plays a very vital role in assembling valuable information about customers and prospective buyers. This valuable information, when organized in proper categories and taxonomies, helps you scale new heights. Data mining enriches your content and equips you with a solid marketing strategy for your business.
Data Mining can unleash some very critical queries related to your content. This assists you in preparing you for an effective marketing strategy for your business. Let's have a peep:
What type of articles or keywords did your customers read throughout his journey of making a purchase?
Why was a particular post a massive hit in social media?
What type of articles, which, when read by a customer, suggest that he is close to making a purchase?
What are the common traits of people following your content all along their journey towards making the final purchase? Also, in what ways do they differ from people who stay at bay from your brand?
The bottom line is …
Data mining helps you make well-informed decisions. Analyzing the data and performing thorough mining reaps eminent results for content marketing.
Content marketing is more a game of gamble. It is like hoping to catch a fish in muddy waters. Data mining works to clear this mud giving you ample chance to focus on your target and aim.